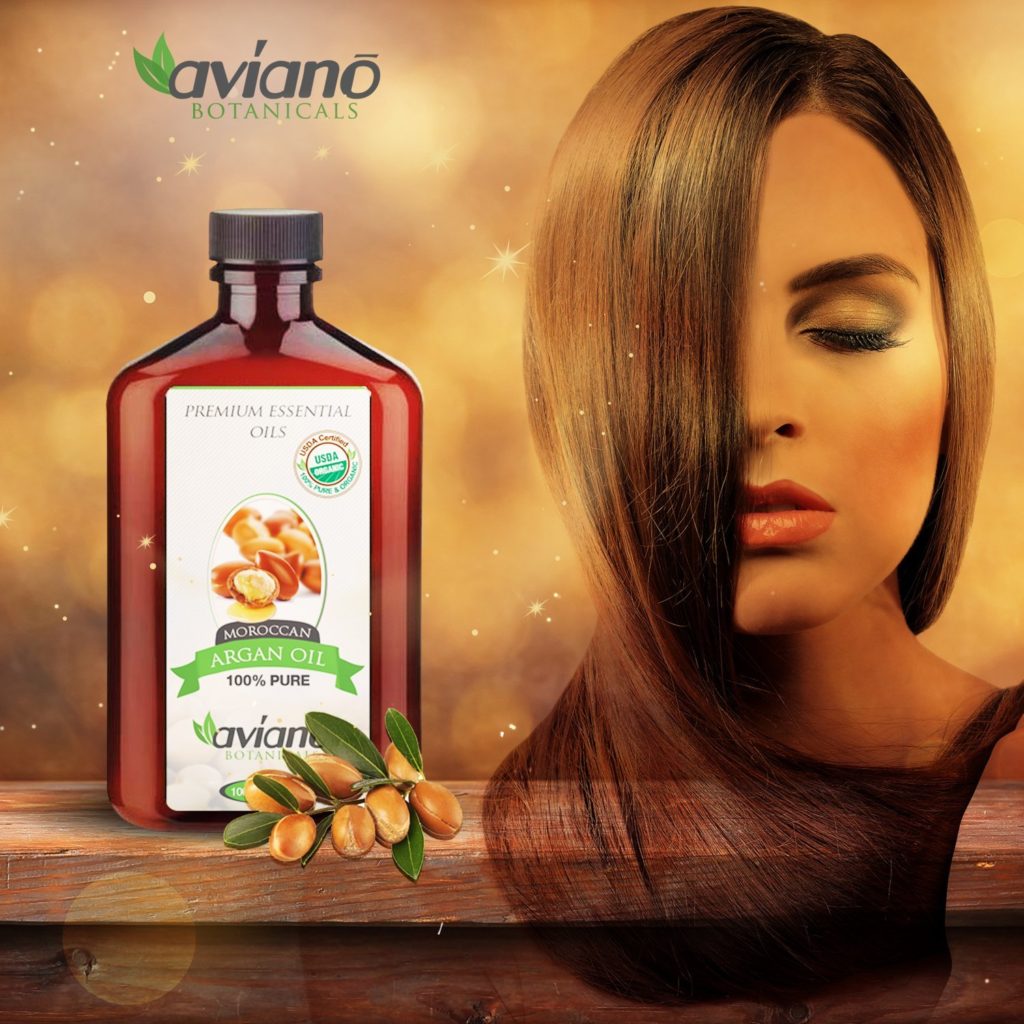 About Avíanō Botanicals Argan Oil:
Avíanō Botanicals 100% Pure and Certified Organic Argan Oil & is useful for making your skin look and feel much more healthy and radiant. Whether it be applying some to your cuticles to using some during a massage or for imporoving the quality of your hair. It is a multi-purpose oil which is beneficial in many ways.
Avíanō Botanicals prides itself on importing the best quality Moroccan Argan oil one could find. It is very high in rich fatty content and other nurtiens without any added fillers or chemicals. Just 100% Pure Organic Argan Oil.
100% Pure Moroccan Argan Oil – Undiluted, Unrefined, Cold-Pressed

Certified USDA & EcoCert Organic Argan Oil

Great for your hair, skin, nails, body, and so muh more.

Comes with a FREE Pump(which can replace the lid) & Comes in a Beautiful Retail Packaged Box

Non-Greasy & Fast Absorbing!
Where to buy:
You can purchase Avíanō Botanicals Argan Oil
on Amazon.com
for $19.95
Important links:
For more information visit Avíanō Botanicals website.
My Avíanō Botanicals Argan Oil Review:
Well you must know by now that I love Moroccan Argan Oil!! I love using this stuff in my hair, on my skin and on my face. It's one of the best things to use to keep and lock in moisture. Especially living in a climate where the winters can be so harsh.
The Avíanō Botanicals Argan Oil I received came in a 100-ml (3.4 fl oz) amber glass bottle.  This is to help preserve it's properties. It also came with a pump to making it easier to use without making a mess. It comes in a very  attractive box and the bottle is very professional looking.
One of my favorite ways of using Argan Oil is a hot oil treatment I do at least once a week on my hair as well as my daughters hair. It helps keep our hair smooth and frizz free. It also helps to strengthen it and keeps our hair super soft.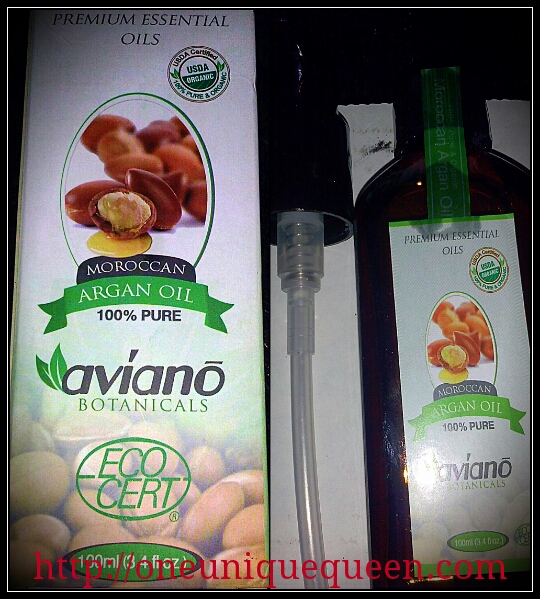 It is a very effective body moisturizer. You can use the oil by itself or mix it with some cocoa butter or Shea butter to make your own body butters or lotions. I do all the time and let me tell you my body loves it. My skin feels a lot smoother, a lot silkier and looks a lot healthier. It absorbs nicely into my hair and skin and doesn't leave any greasy residue behind.
At first I thought the smell of this oil reminded me of nail polish. I don't know if it's just because it's organic or what but after a while that smell went away and now it has a light nutty smell to it. It might have just been me but the smell does go away after a bit.
Overall, I liked this Argan Oil. It's made my daughter and I's hair soft, smooth and frizz free. It's made my skin feel wonderfully soft. I do recommend it to all those who are looking for a healthy way of trying to keep moisturized. I'm happy with it and will continue to use it.
Do you have a specific way of using Argan Oil? Tell me in the comments below!