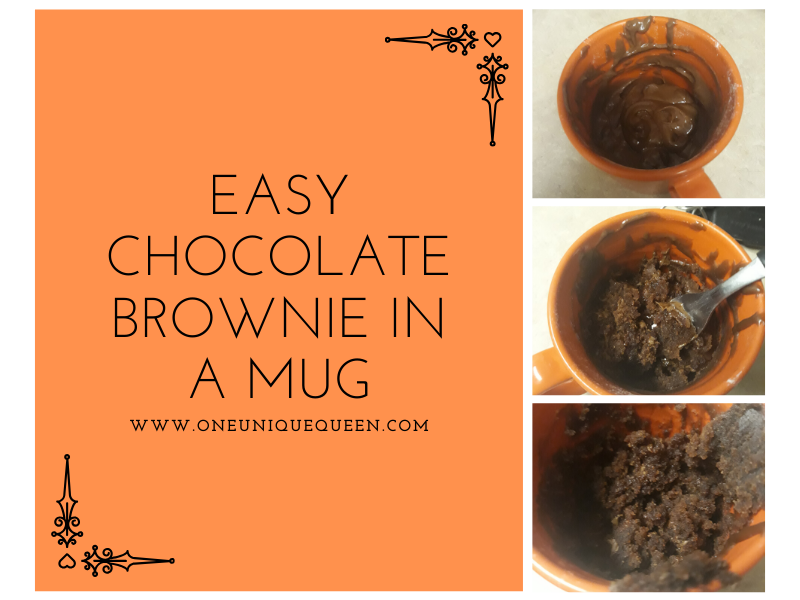 Do you ever get the cravings of just wanting a nice chocolaty brownie without having to put "so much" effort in? I know I do! Well you most definitely can get a nice moist chocolate brownie in a matter of seconds. Literally, it only takes less than 2 minutes to prepare and less than 2 minutes to make. And it comes out so yummy! I never knew you can make brownies in a mug in a microwave. How awesome is that?
Most of the ingredients you probably already have just sitting in your cabinet waiting on you to make these deliciously single serving brownies!!
Ingredients:
A mug
2 packets of your favorite hot chocolate
A microwave
4 tablespoons of flour
2 tablespoons of canola oil
3 tablespoons of water
A fork
¼ teaspoon of vanilla extract
Handful of chocolate chips
Directions:
Add your dry ingredients into your mug and mix together.
Then add your wet ingredients into the dry ingredients and mix together.
Put in microwave for 1 minute and 35 seconds.
Simple and easy! Enjoy!
[mpprecipe-recipe:47]