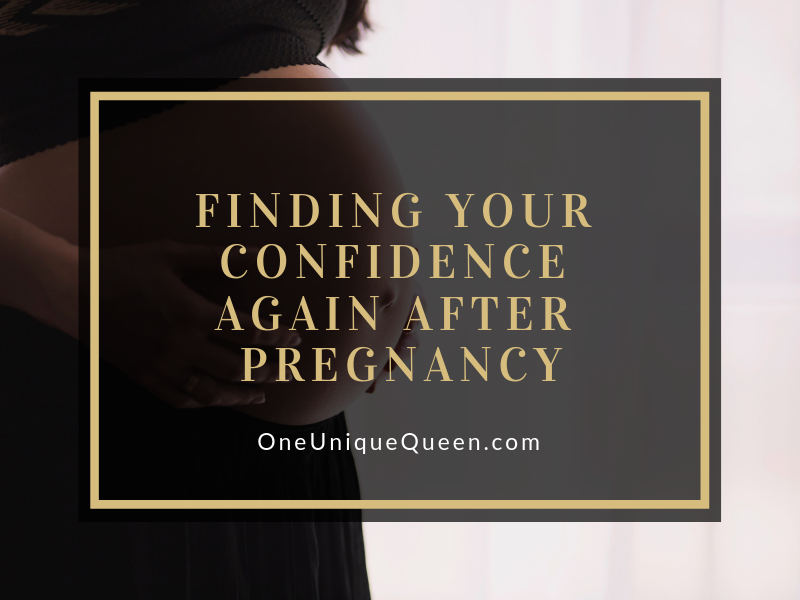 Being pregnant is a beautiful process. But it also has a large impact on our bodies, minds and general confidence. It's not hard to understand why, nor can you blame any woman for feeling like they've been through the ringer, even after experiencing a successful, smooth birthing process. The day that someone manages to develop a brand new human is the day they have any right to criticize any woman who goes through this, and even then the criticism will likely be unfounded. Pregnancy is a miracle, but it can take plenty from the mother.
But of course, over time they will begin to recover from the process and be able to enact the most joyful time possible – the act of being a mother day after day. This also comes with its challenges, especially in the early days. Sometimes it takes a little effort to recuperate and recover who you might have been before your world changed so suddenly. Your body and mind will heal given the right stimulus and self-care, but your confidence can sometimes lag behind.
It's not hard to see why. Motherhood is an intense obligation, and it can sometimes leave you disconnected or at least too busy to partake in the normal flow of your life. Coming back to it slowly can be a challenge, but with the following tips, you should have a better time of it: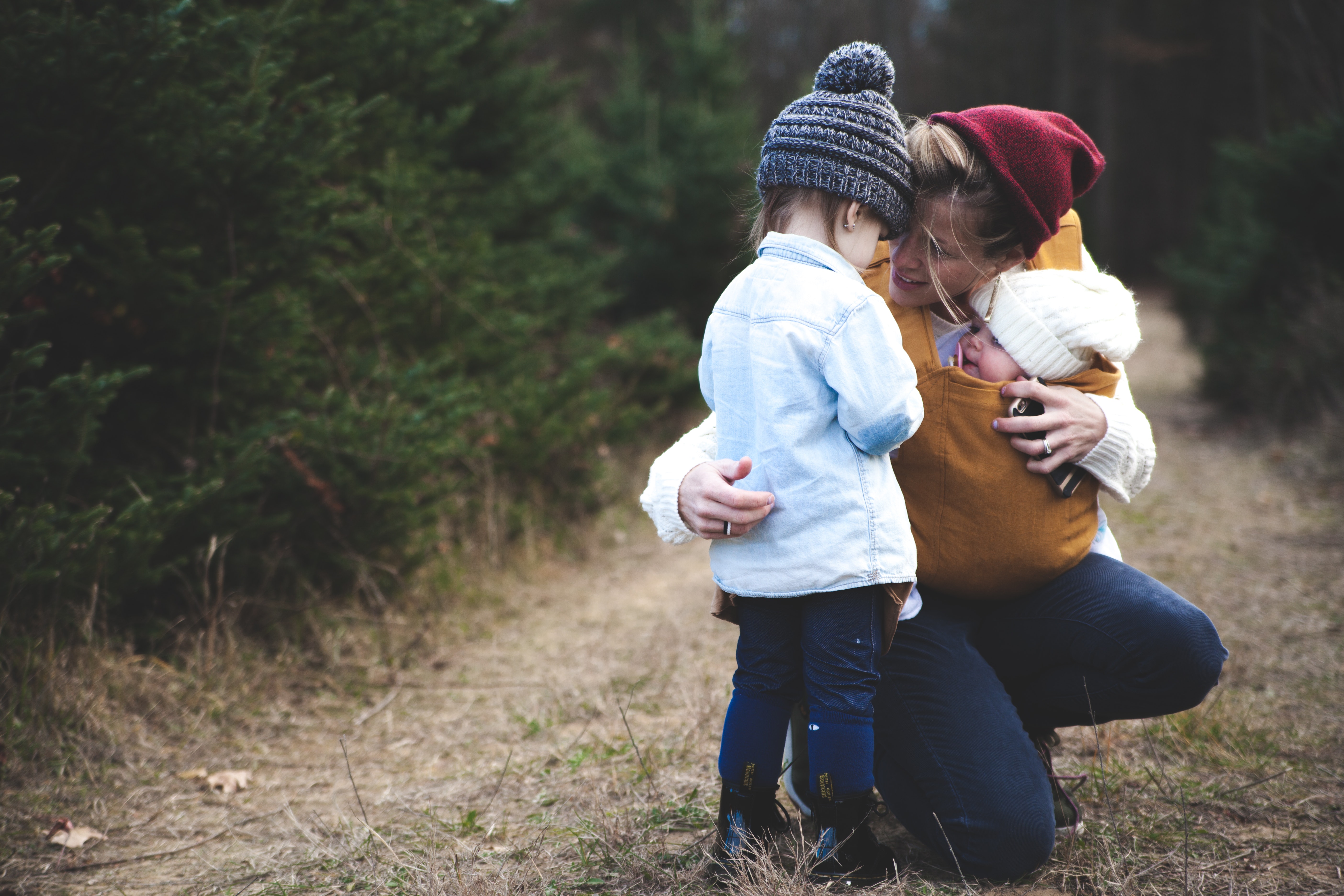 Do Something For Yourself
Do something for yourself. It doesn't have to be anything large or overly expensive. You don't need to spend hundreds of dollars on yourself to have a lovely afternoon, or segment of time simply to yourself. Simply deciding to take up sewing and clothing repair when your baby is napping can help keep your mind occupied, and crafting something to full functionality and beauty can often feel extremely satisfying. This is just one small example, of course, suggested mostly because of its convenience. But there are a range of things you could dedicate yourself to. It's best to find something you can drop in and out of, because child-rearing can be quite unpredictable with its timing.
You might decide to take up painting, purchasing a simple easel and canvas in your spare room. You may decide to start writing, perhaps journal entries at first to then crafting characters for a short story you have. Whatever you do doesn't truly matter, so long as it nourishes you. But it can be very easy to get into a habit of only looking after your baby and then sitting on the sofa or catching up on sleep when you can (no one could blame you for this in the slightest.) However, with a slight task you can implement regularly and enjoy, you're sure to help your mind stay active and to feel a little more connected with your own side interests.
Of course, 'a slight task' also suggests that looking after your baby will take everything out of you, as if you're some kind of brittle thing to be wrapped in cotton wool. Of course, most mothers do find this draining, but it's hardly outside their level of skill and patience. So if you wish to implement something a little more taxing and that requires a little more of a daily time investment, feel free to.
Do Something With Loved Ones
Sometimes, you might realize that the only time you truly spend with your extended family is when they come to visit your child, or you come to visit them for a nice day. That could be wonderful. But don't be afraid to venture outside of your homes, depending on the age and health of your child. For example, simple heading to the cafe for a coffee and a spot of lunch has a loose-lips kind of quality to it. You might feel reticent about sharing your feelings with your loved one if they come to visit your home, but somehow being a little away from that can feel much more freeing than you might have been expecting.
Doing something with a loved one can help you somewhat feel free from the intense responsibility of raising your baby. In no way are we suggesting that this is anything other than a privilege to do, or that you are someone who simply cannot handle the heat and needs regular breaks. But sometimes, asking your spouse or family member to look after your child for a few hours in the evening while you attend a theater show with your mother could be extremely helpful to your mental health, and could nourish you like you have been needing. Then, returning home, you can resume to be the fantastic mother you are.
Give Yourself A Break
Give yourself a break from time to time. We're not talking about heading out of the house or heading to the aforementioned theater every other day, but something simple. Enjoying a bath with a pretentiously-named 'bath bomb' that fizzles and dyes the water a funny color can be relaxing, even if you only soak for twenty minutes with a baby monitor by your side. Just a little effort in self-care can help you meditate and become more present. During the course of our day there are so many organizational and caring tasks we must take care of that your mindset can feel a little dizzy when the day is done. With a simple break like this, falling asleep will be a little more comfortable. Giving yourself a break can help your mindset adapt and feel more like you, which also helps with your confidence.
Practice Exquisite Self-Care
Exquisite self-care is essential to simple helping you shine and feel comfortable each day. You might not implement anything too drastic. For example, using restorative cocoa butter after a shower and spending time caring for your hair can be enough to help you look and feel radiant during the day. Ensuring your wardrobe is fully stocked and comfortable is also important. There's no reason a mother should feel any less attractive than she is. You might also view advice for things you are worrying about, such as tips for healing your pregnancy stretch marks or how to help you lose a little of the fat you might have built through simply eating to restore your health.
Express Yourself
One thing that mother's often do is take care of everything and look after everybody without ever mentioning their own needs. While this is an extremely admirable effort from the surface, if a mother is suffering, then her familial efforts are not complete. Of course, we can't demand others to look after her as much as she looks after them, although that would be nice. If you find yourself in this position, it could be best to express yourself. For example, if your child is going through some health complication you need to visit the medical clinic to overcome, you can feel worried, anxious and extremely fearful of the future.
Expressing yourself can help with that. You might decide to run a simple blog posting your thoughts, even if no one reads it. You might write a song you could simply play with a guitar. You might decide to write a poem to your child. While of course your confidence will still be frayed during these periods, the human spirit has an extremely wonderful quality to find itself in its expression. You never know just how much it could help, even in the face of a trying time like this.
Exercise How You Can
Many post-motherhood blogs will often emphasize how you need to be an action woman in order to come back to yourself and once again find your confidence. You need to go abseiling, or skydiving, or base jumping while fighting off an evil villain to come back to yourself, they might suggest. Of course, those examples are a little absurd, but they emphasize some of the hard advice given. When you're a little lacking in confidence and you haven't worked out for some time (on account of being fully pregnant,) then it could be a little hard to come back to the gym and start benching like Arnie in his heyday.
Exercise how you can. It might be that you practice ten minutes on the stationary bike just to get a feel for it, and then call that day a win. You might run on the treadmill for a small amount of time, or simply attend a stretching class. You might enjoy heading to a hot yoga community to ensure your flexibility can return well. There's a simple but redemptive power in exercise, and over time you should fully agree. Coming back to yourself might mean simply moving how you can, not overdoing it, but always trying to be a little better each time. This will help you sleep better during a time known for its lack of sleep, and will also help you feel more energetic and cognitively present during each of your responsibilities. That, and it can also help you physically express some of your stress, helping you feel cool, calm and collected at the end of your session.
With these tips, you're sure to find your confidence again after pregnancy.
What are some things you do to find your confidence again after pregnancy? Let me know in the comments below!