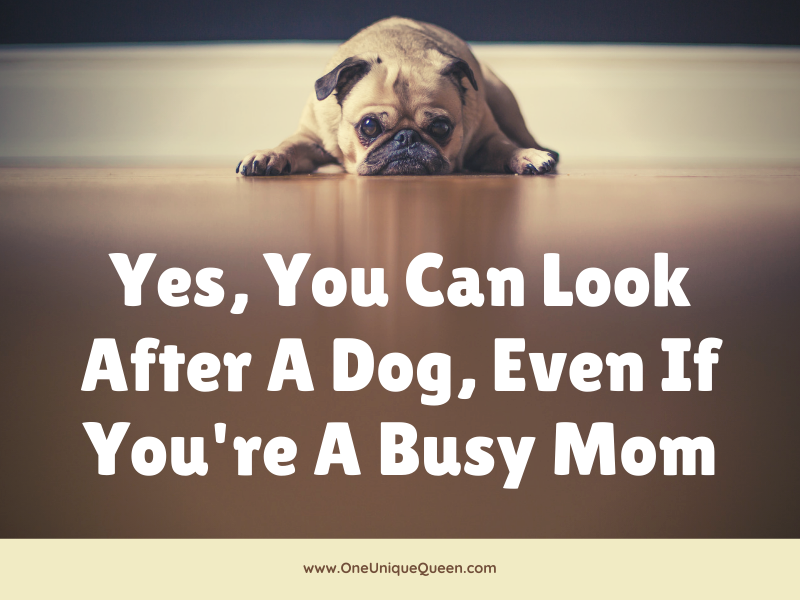 Looking after your kids is hard enough. But adding a dog to the mix is even more of a challenge. They're like having another child who never grows up. And, for this reason, they eat into your time and energy.
Owning a pet, however, brings enormous benefits. Ideally, you'd like to experience the pluses but minimize the cost. Getting to this point, though, isn't straightforward.
Fortunately, looking after a dog as a busy mom is easier than you think. In this post, we're going to take a look at some of the strategies that you can use to get ahead of the game. If you're rushed off your feet, you'll want to read this.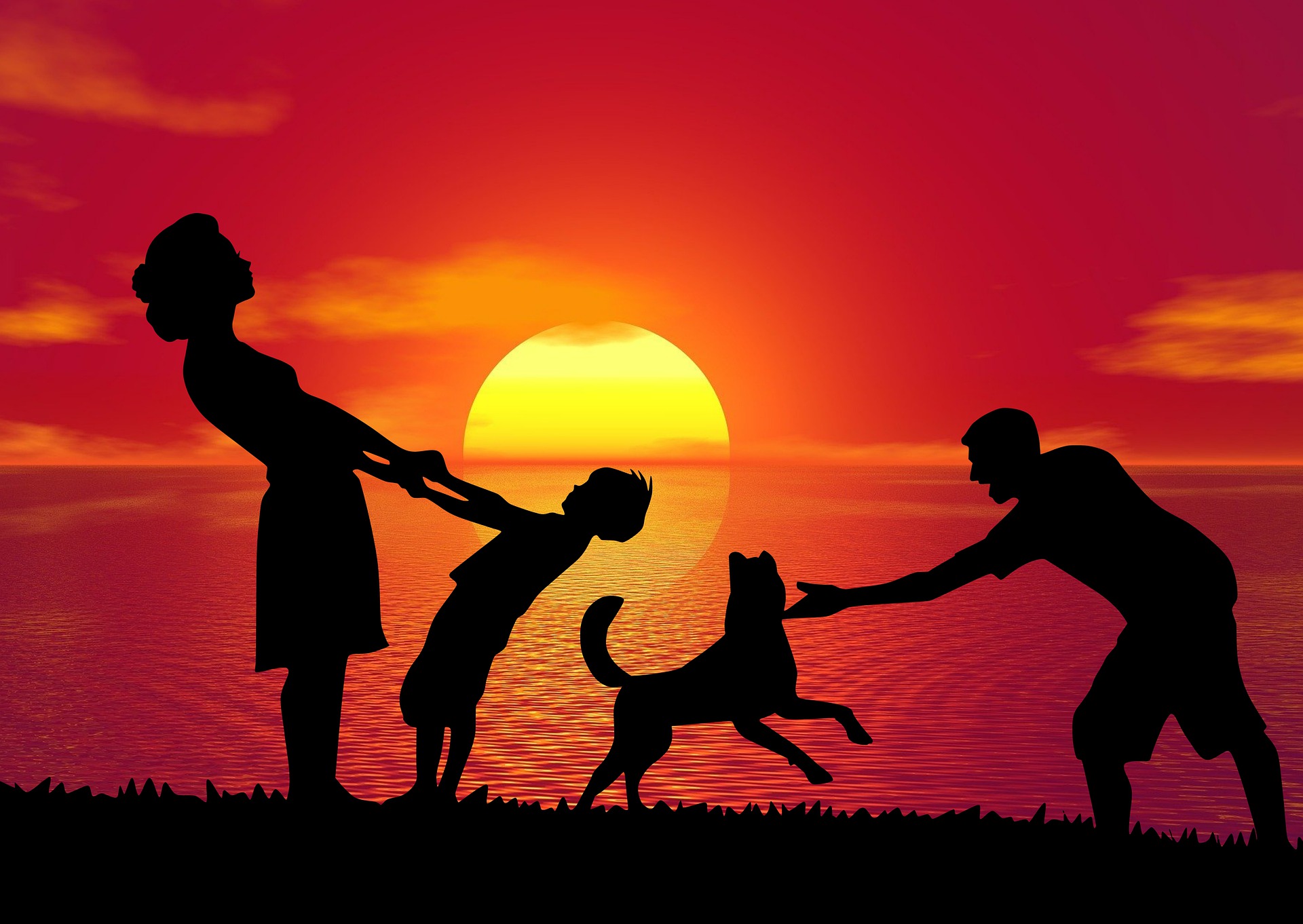 Put Your Dog In Daycare
Busy working parents frequently send their kids to daycare to look after them while they are at work. But did you know that the same services are now available for dogs too?
Yes, that's right: there are now lots of services out there who will take your dogs and look after them for you as if they were their own. What's more, they often organize activities that benefit your pooch. Regular walks, play with other dogs, and grooming are all a part of standard packages. Most providers offer your pet so much fun; they don't want to leave.
Get Your Dog A Playmate
If having one dog is a lot of effort, getting a second might seem like a bad idea. Two dogs, twice the work, right?
It doesn't always turn out that way. Think about how much of your time you give up attending to your dog. If you're like most people, it's at least a couple of hours per day.
Getting them a pal, therefore, can help you free up your time. Once they have a playmate, it takes some of the burdens of social interaction off you. You'll still have to take them for walkies. But at least you won't feel so obliged to interact with them continually throughout the day. They will have other social outlets.
Create A Routine
For dogs, routines are more important than you think. They like their days to follow a set pattern, and, unlike people, it rarely bores them.
The problem for busy moms is that pets sometimes don't feature in their daily schedules. There are so many other things going on, that you leave your four-legged friend out of your considerations.
Dogs, however, don't like unpredictability. If you forget to walk or feed them, then they'll start playing up, and that can make your life even more difficult.
The solution is to insert your dog into your routine and stick with it. Once your pooch understands how each day is going to play out, they'll feel less anxious and restless, again helping to free up your time.
Take Advantage Of Bring Your Dog To Work Days
Employers are always looking for new ways to attract talent and retain workers. Their latest strategy is allowing you to bring your dog to work with you. Imagine that: sitting in the office with your pooch beside your desk.
The practicality of these days remains to be seen, but it certainly makes looking after your dog more comfortable. Your pooch can rest on your lap while you type and then go out for walkies at lunchtime.
Of course, if your dog has poor manners, then you'll struggle. You'll need to coach them in advance so that you fulfill the tenets of your firm's policy on the matter. But once you get a system going, it is incredible how much time you can save. Your dog gets all of the attention that he or she needs, and you get to work at the same time. Bring a dog to work days let you kill two birds with one stone.
Hire A Dog Walker
Going for walks with your dog is one of life's great joys. Sometimes, though, you just don't have time. Your boss is on the phone, telling you that you need to complete a project, and you're stuck in the office for the evening.
Here, again, looking for outside help can be of real benefit. In today's modern economy, you don't need to walk your dog yourself. You can just pay someone to do it for you.
Remember, dogs can get lonely and bored if they have to stay in the house all day long. What's more, not being able to go outside for ten hours a day while you're at work can cause bladder issues. Holding it all in is neither natural nor healthy.
If you are rushed off your feet most days, consider hiring a dog walker. This way, you can give your dog the human attention it needs during the day, and avoid vet bills in the future.
Choose A Quality Breeder
If I were looking for AKC chocolate lab puppies near me, I'd look for a quality breeder. The reason for this is simple: the better the breeder, the fewer health problems your dog will have in the future.
When dogs get sick, it can be costly. You can get pet insurance, but typically there is a cap on how much you can claim. If you go over that limit, then you have to foot the remaining bill yourself – and that can run into thousands of dollars.
Quality breeders always choose good stock to parent their litters. They don't rely on animals with a history of illness and disease. They remain faithful to the breed, but they also prioritize health.
Remember, if you're worried about health conditions, you don't need to choose a thoroughbred. Mixed dogs tend to have better health in general, as do smaller dogs.
Going to a quality breeder early on will mean less time dedicated to looking after your pet's health conditions. You will have more quality time together before they get sick.
Create A Training Schedule
Training your dog is similar to the other measures outlined above. A highly trained dog saves you a lot of time and energy that you can direct towards other things.
Most owners try to arrange two to three training sessions per week. While that might seem like a big commitment, it pays off substantially in the long-run. Training doesn't have to go on for very long – ten to fifteen minutes usually suffices. And once you're done, you'll find that your pet is much more manageable.
Training helps in all kinds of situations. Getting your pooch into the car or putting them back on the leash is much easier once they understand the rules. It is hard to keep them under control when they don't have a firm foundation.
Get A Dog Nanny
Pet minders are becoming increasingly widespread. Partly this comes down to demand, and partly it has to do with technology. There are now platforms, for instance, that match house sitters with families who want to go away and leave their pets behind.
In the past, you had to either find a friend or put your dog in a kennel if you wanted to go on holiday abroad. Today, though, that's all changing. There are dozens of people out there who are willing to look after your pet for free, so long as they can live in your home.
There are also job hiring sites where you can go to find people who can take care of your animals during the day. If you're super busy, don't be afraid to use them. They could be just the lifeline you need.
How do you look after a dog if you're a busy person? Let me know in the comments below!