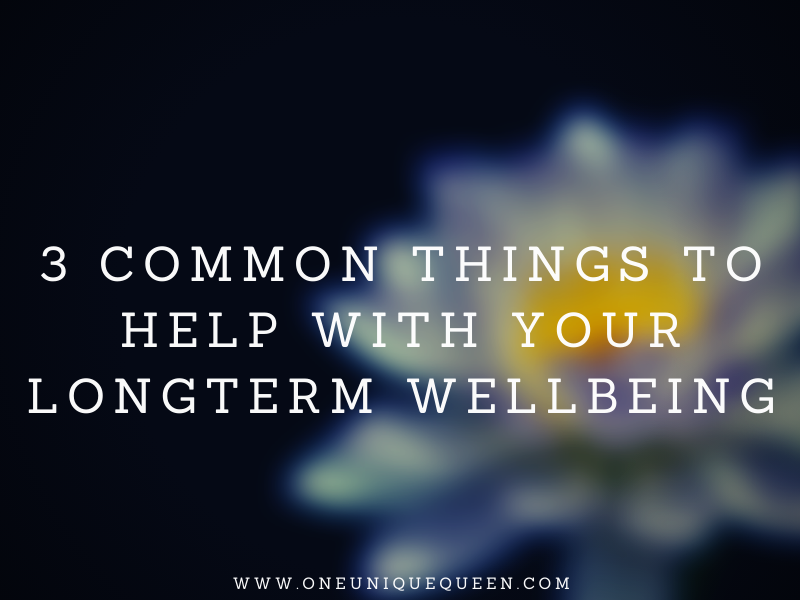 Well-being is a term that is thrown around by lots of people, without really taking into consideration what it actually means. Is it just to do with drinking green drinks, doing hot yoga and filling out coloring books? Or is it a combination of all of them?
Either which way, far from being a fad, looking after yourself now is a great indication of how well you will live in the future. Let's take a look into some of the areas of well-being to help you live a better life.
Diet- Balance is Key
Many bloggers will swear by a particular way of eating as being the oracle of well-being and optimum health. Eliminating meat and dairy products might be one way, or cutting the carbs and eating mainly proteins and fats could be another.
With these ways of eating, while their research may make them seem as though they're good for you, it may not actually be the case after all. They both eliminate vital components to your diet, which may cause adverse effects in the longer term.
Maintaining balance is key to well-being. That means including; a good amount of carbohydrates in fruit, vegetables, bread, and grains. Fats from dairy products, nuts, seeds, and animal fats, and proteins from meat, fish, eggs and tofu products.
Posture
The way you sit can affect your overall well-being in the long-term. Posture can play a vital way in your back and shoulder health. Workplaces can play havoc when it comes to posture if management doesn't keep an eye on the ergonomics at your workstation.
Sitting right can prevent you from having to consult a shoulder surgeon as you grow older. Many shoulder and back complaints have come about from not sitting or standing correctly.
This can come from sitting on an old couch with a hunched back for too long, or from sleeping on an uncomfortable mattress. Keep an eye on how you sit, sleep and stand. You'll stand taller and minimize the risk of problems further down the line.
Mental Well-being
As well as looking after your physical well-being, it is well known that stress is a huge factor in overall well-being. Taking care of your mental well-being is a key part of having the motivation to look out for your physical well-being in the future.
If you're stressed, you're unlikely to want to plan a balanced and healthy meal, or work out. Mental health is just as, if not more important than physical health.
Stop the stresses of everyday life from taking hold. Don't look at your work emails outside of your paid working hours, don't take on more things than you need to. Stress can cause high blood pressure which comes with a lot of problems later on. Take time out to breathe and do the things you enjoy before your burning the candle at both ends will lead to your eventual burnout later on.
Take care of your body and your mind now- it's the only one you've got.
What other common things do you know that helps with your long-term well-being? Let me know in the comments below!