If you are new to Google Express you have an opportunity to score a free $10 Google Express Credit. Use it on any small or larger order. Use Promo Code F2HGZV4TD at check out.
Google Express is pretty awesome! Especially if you're a busy, on-the-go kind of person. Whenever my family and I need an item from the grocery store or Target or Walmart, we'll just hop on to Google Express and order it and have it to us within a couple of days. Usually, within 1 or 2 days.
I love having the idea of having something delivered right to my front door. If I know we are short on something and I can't get out to get it right a way, I can just order it online and forget about it until it arrives. 😀
Google Express is only available in certain zip codes. So if it's not available in your area consider a friend or family members zip code. Ask them if you can send your products to their house and have them ship to you or you can pick it up from them.
They also are constantly adding new stores, so be sure to check them out regularly to see if your store is added.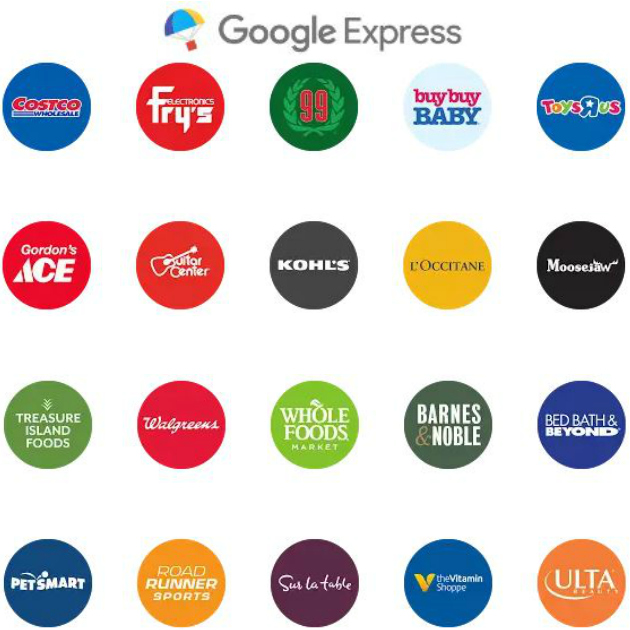 How to get your FREE $10 Google Express Credit
Sign into your Google Account by clicking here.
Select your store – Target, Walmart, Costco, etc… (only select one retailer at a time). Add any amount of items from the shop to your cart. Add at least $10 worth so you can use the full credit.
When you're finish, head to the checkout. Add your credit card and then you can apply the Promo Code F2HGZV4TD (if it isn't already added) to take $10 off the order.
Side note: You may or may not have any shipping fees. The amount needed for free shipping varies by store. Some have free shipping on all orders while others have $15, $25, $35, or $49 minimums. Also, another thing – Google Express charges the same prices as in-store prices for most of their stores. Costco however prices may vary by region. 
Promo code is valid ONCE PER GMAIL ACCOUNT. If you plan on doing multiple orders, make sure to use a different gmail account and a difference credit card.
 * US Only. Google account and Credit Card required.
FREEBIE ALERT!!!
If you'd like to use your FREE $10 Google Express Credit to get a freebie. Meaning you pay absolutely nothing out of pocket then do the following:
Go to Walmart on Google Express
Find any item under $3.70
Go to checkout
Apply promo code
Finish checking out
That's it! You're $10 just covered that item plus shipping. Enjoy!!
What do you plan on using your FREE $10 Google Express Credit on?