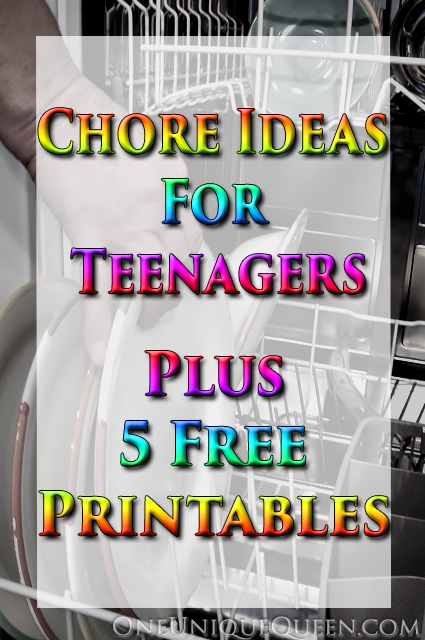 Ah, when it comes to figuring out how to come up with chore ideas for teenagers, it seems like a hard task to do. I'll list some ideas on what chores teenagers could do. I'll even give some ideas on how to "plan" your teenagers chores.
Chore Ideas For Teenagers:
The following list of chores are easy for any teens to do. Feel free to choose which ones (or all of them) you'd like your teenager to start working on:
Clean their bedrooms, putting away their belongings
Doing the laundry; Folding & putting away clean clothes
Vacuuming, sweeping, mopping, wiping surfaces & dusting
Setting & clearing the dinner table
Washing & putting away the dishes or load & unload dishwasher
Feeding, grooming, walking family pets; cleaning birdcages, litter boxes, etc…
Scrubbing the sink, toilet, bathtub, shower stall
Preparing their own lunches for school
Playing chef and cooking dinner one night a week
Doing yard work (raking leaves, shovel snow, mowing the lawn)
Clean & wash the family car
Clean out garage
Clean out fridge
Take out the trash
Pick siblings up from school
Help siblings with homework
Pick up groceries or other items for the household
You're teenager can do just about anything that you know they can handle. Start off slowly, maybe a chore a two a week. Then slowly increase the amount of chores you see fit and when you know they can handle the extra responsibility.
Chore Plans:
Planning your teenage chores so it works for everyone can be a bit overwhelming for some. But if start of slow having your teenager do a chore or two a week then slowly adding more later on can help ease the frustration for you and your teenager. The most helpful way to do this is use a chore chart. There are many available that you can download for free or you can make one up yourself. After you've found the chore chart that you like, print if off and have it hanging some where, where it's easily accessible, for example on your refrigerator.
TIP: After you print of your chore chart, laminate it so you can reuse it without having to keep on printing out a new one.
Here are a 5 Free Printable chore charts to get you started:
1. Printable Blank Chore Chart for Kids by McCall Manor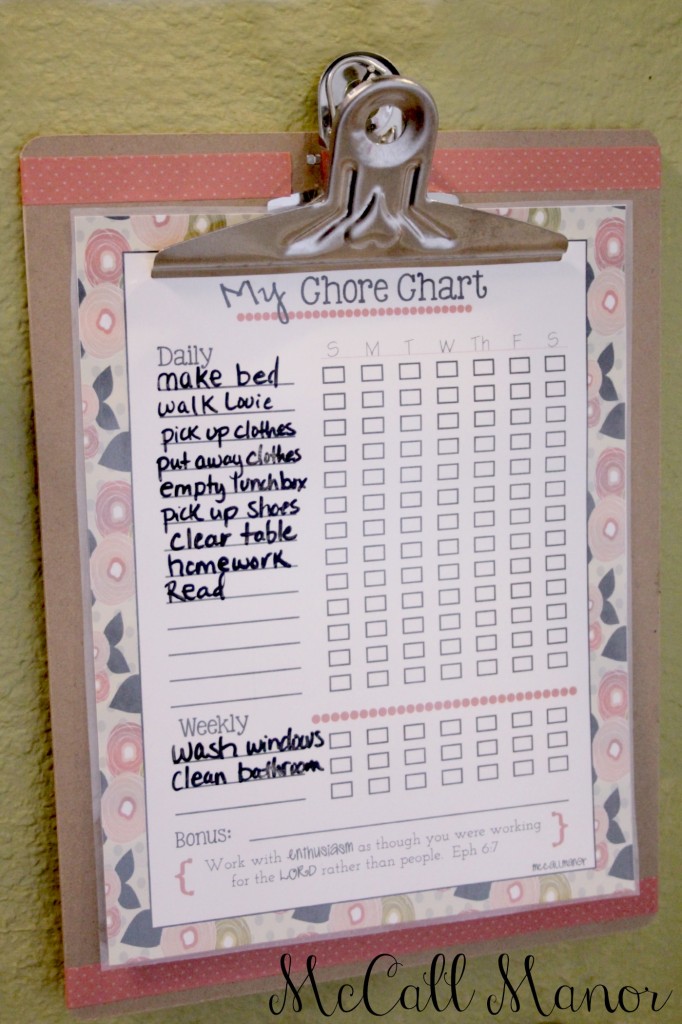 2. Printable Black and White Chore Chart by Sincerely, Sara D.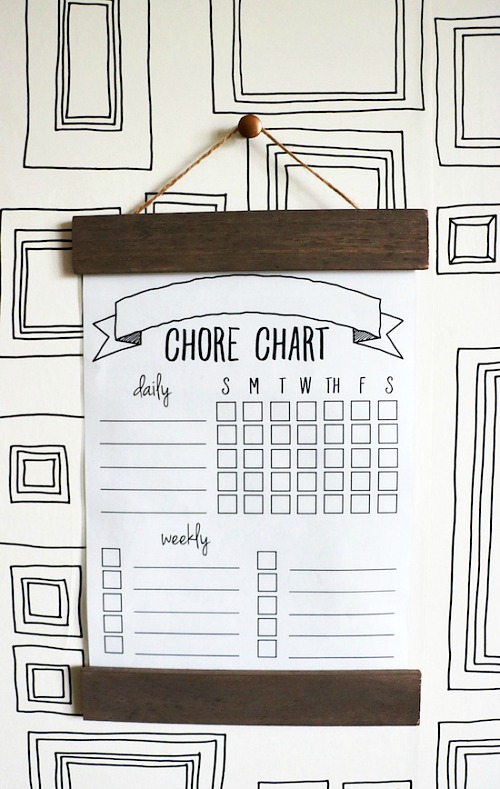 3. Free Printable Colorful Chore Chart for Kids by Freebie Finding Mom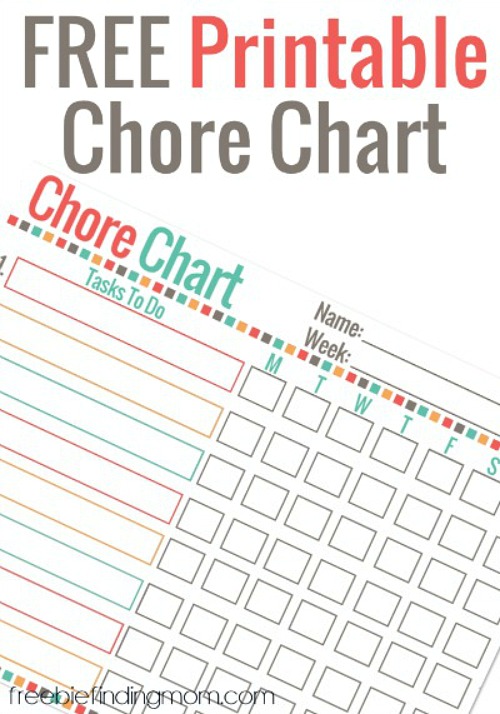 4. Free Chevron Printable Chore Chart by Live Beautifully on Less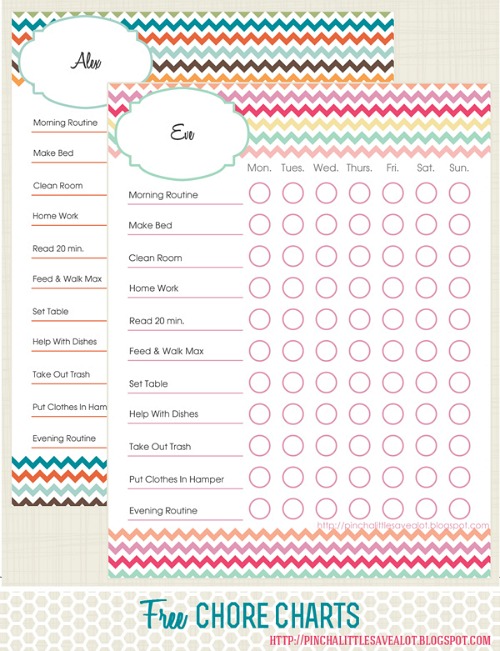 5. Daily and Weekly Printable Chore Chart by Thirty Handmade Days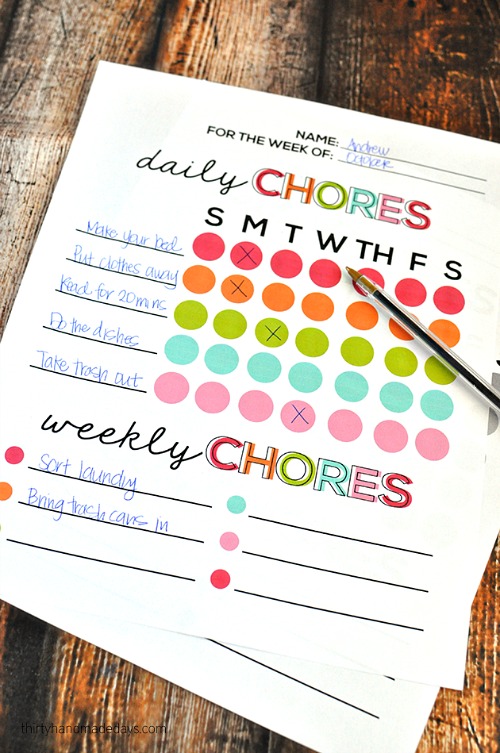 Did you have a chore chart to follow when you were a kid?