Summer is a great time for your kids to build memories for years to come. Hot and sunny days filled with trips to the beach, to the zoo, picnics and other outdoor pursuits are guaranteed to make them happy and the school holidays just fly by. There's nothing worse for a kid than being cooped up at home. So make this summer something they will remember with these ideas for fun activities that can be done outside and indoors. Here are some cheap, easy and simple ideas to help your children have a fun-filled summer of fond memories.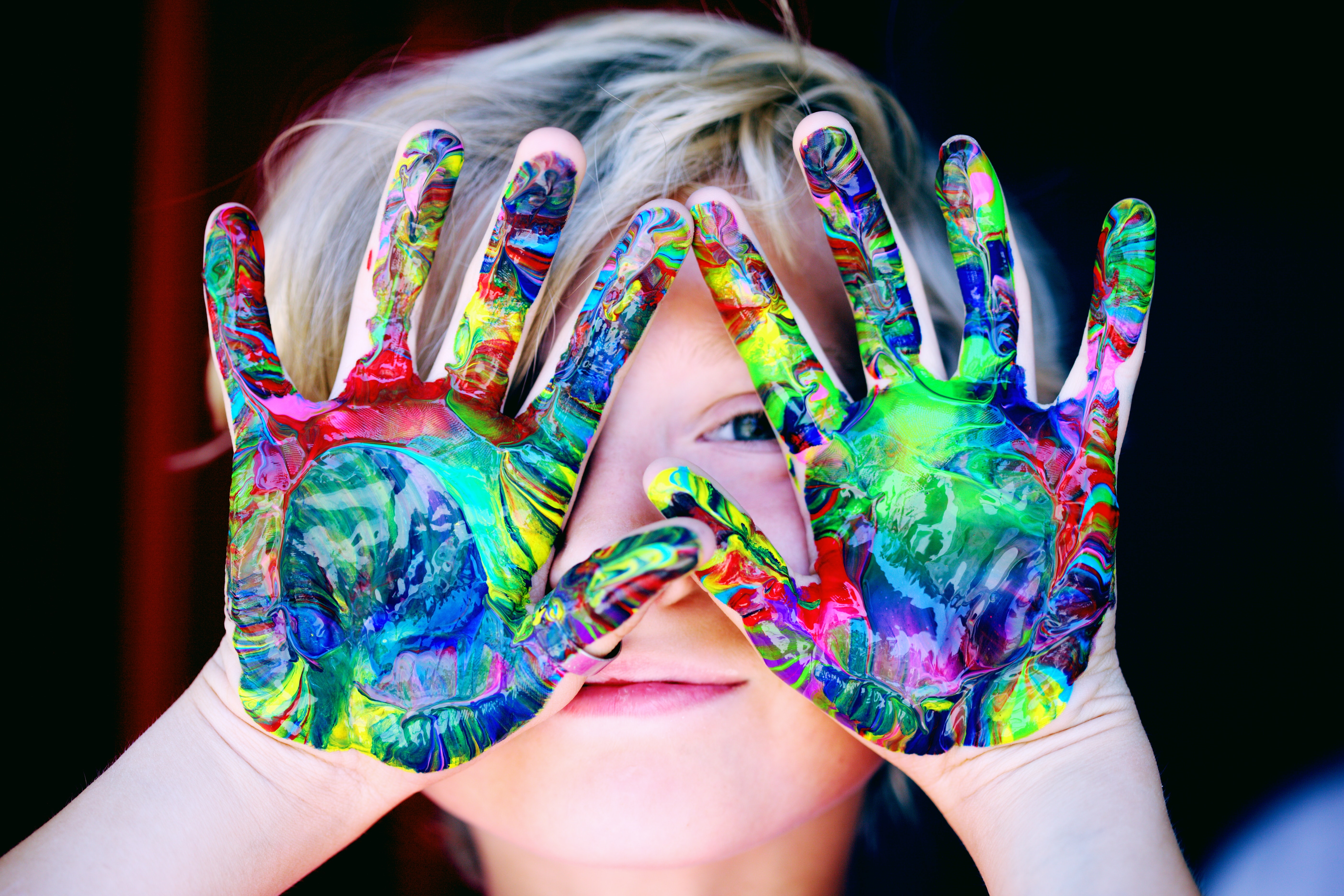 Get Outside and Play
Especially useful for parents who are working from home who can't necessarily take some time away from the home-office during work hours. So take your work outside! Spending time outside and supervising the kids while you play allows you to bond with them while also getting some rejuvenating sun and fresh air for yourself. Children are known to be full of energy and getting outside allows them to blow off some steam, build relationships with other children and get much-needed exercise.
Take Up Some Arts and Crafts
Let your children express their creative side with a home-made art station! Get together some colorful paper, glitter glue, bright crayons and crinkle scissors to make it really fun. From coloring books to making paper structures, there really is no limit to how creative they can be. Cover the workspace with newspaper and it'll be a breeze to clean up. Reports have shown daily drawing or coloring in can help reduce stress and anxiety which could be a great way for your child to stay relaxed and happy.
Go Swimming
Swimming and being near water is a great way to spend a hot summer. It's a great time of year to teach your kids to swim, with no rush during school times. Not sure where to start? Have a look at swim schools near me, to find where you can take your children to go and have a splash.
Play With Toys
As adults, we all had our favorite toy growing up that we would never get bored of. Now we have toys that are great for providing entertainment and education all at once. Download some fun but informative apps onto your tablet for a great way for your child to play while they learn and have enjoyed all summer. Don't forget to find out about child-friendly browsers and apps.
Play Games
Monopoly. Scrabble. Hungry Hungry Hippos. Hugely fun and a great way to while away the hours – board and cards games can keep kids busy for hours on end. Arrange a play date and get your kids making friends and building relationships for years to come. If your child prefers to play alone, they can learn how to do magic tricks with a deck of cards, solve brain teaser puzzles or even go for a game of solitaire. you'd be amazed at how many math skills a child can learn with a deck of cards!
Summer Reading
Summer is a great time for every member of the family to get into a good book. It's a great habit to have and also a good way for your children to get into a book that's not on their school reading list. It allows them to explore what kind of genres they like, from fantasy to mystery or even adventure, there is guaranteed to be something that sparks their imagination. Consider joining your local library and see when they hold group reading sessions just for the little ones.
What are some fun summer activities for kids that you do while you work from home? Let me know in the comments below!