Many people who have had my Pho said it is one of the best tasting Pho they've had. So today I'm going to show you how I make my Homemade Pho Recipe.
Pho (pronounced fuh) is originally a Vietnamese soup. It is one of the many dishes my family and I make on a monthly basis. This beef broth noodle soup is so yummy and can be eaten at any time of the year. It's especially perfect during the cold winter months. It's also a great soup to have if you have a cold or if you have a hangover or if you just got off a long days work and want to relax and have a nice big bowl of soup.
Coming from a biracial (Caucasian and Hmong (Asian)) background, I grew up eating this delicious soup. To me it's one of my comfort foods. I just love eating it!
There are many different varieties on how to make Pho. There are also different styles of Pho, such as Beef Pho, Chicken Pho and Seafood Pho. I've never had Chicken Pho or Seafood Pho but I've heard they are pretty tasty!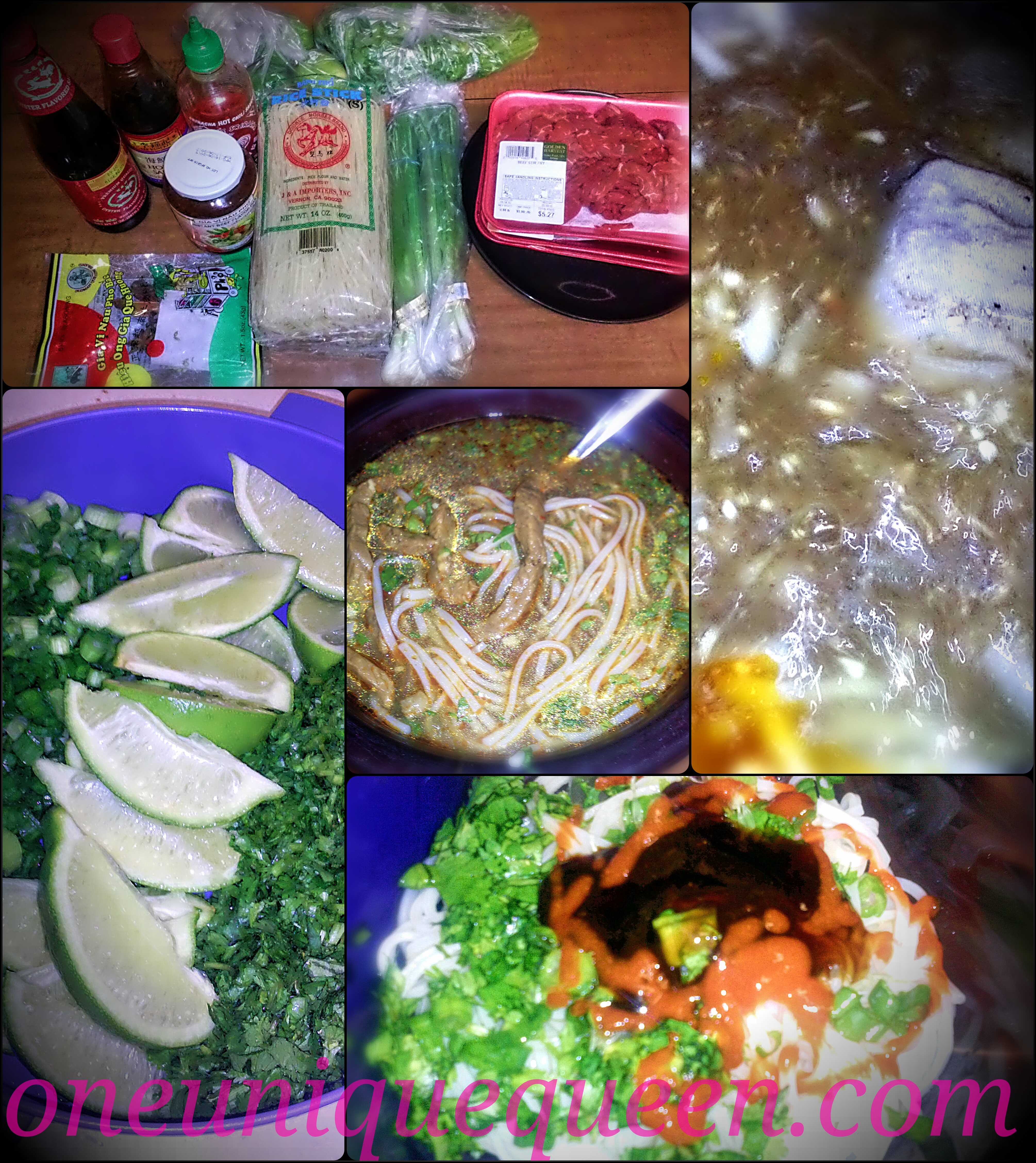 I know in the picture my Pho looks a little bit on the plain side but that's because I didn't have all the ingredients on hand and I was craving Pho so bad. Actually, the whole how was craving Pho so I made do with what we had laying around the house. It still came out super delicious, though!!!
[bctt tweet="Homemade Pho, A deliciously hearty soup you'll for sure enjoy! #WhipItUp #Recipe #WhatsForDinner" username="OneUniqueQueen"]
Making Pho at home is not hard at all. It may be time consuming (actually the broth is what takes the longest) but it's all worth it at the end. I promise, you will enjoy this amazing hearty soup, as my family and I do each and every time we make this!
So here is my take on this amazing dish.
[mpprecipe-recipe:1]
Have you ever had Pho before? How did you like it? I'd love to hear your thoughts on this delicious dish in the comments below!!