About the book:
America's most trusted real estate investing mentor and coach, Phil Pustejovsky, shows you step by step, how to be a real estate investor, regardless of how much money you have, your credit rating or your experience level. This book was created for anyone looking for a simple to read, easy to follow guide on real estate investment in today's market.
About the author: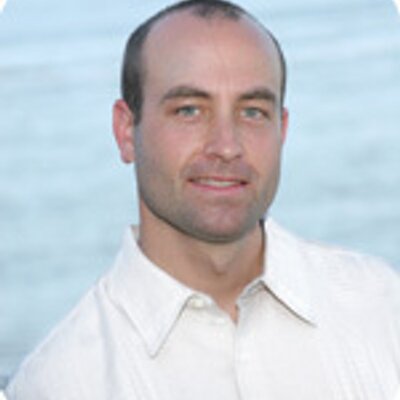 Phil Pustejovsky is a best selling author, national speaker, accomplished investor and has been recognized as the leading coach and mentor in real estate. His works have been featured in CBS MoneyWatch, Wall Street Journal's MarketWatch and Yahoo! Finance. He frequently shares the stage with other legendary wealth experts such as Robert Kiyosaki, Robert Shemin and Peter Conti. Having been a part of more than 1,000 real estate investments himself, Phil is considered one of the most experienced investors alive. And for nearly a decade, Phil has been guiding everyday people to financial freedom though his innovative real estate investing techniques and strategies.
Where to buy the book:
You can purchase a copy of the "How to Be a Real Estate Investor by Phil Pustejovsky" on Amazon.com.
Important links:
For more information visit Freedom Mentor. To connect with Phil, please follow him on his social media sites: Google+, Facebook, YouTube and Twitter.
My How to be a Real Estate Investor – Freedom Mentor Book Review:
Recently, my husband and I have been talking a lot about starting our own business. We came up with a couple different ideas but we always seem to come back to the Real Estate Investing and because we keep coming back to that we decided that, that is what we are going to go with it. Since making the decision on the Real Estate Investing, I've been doing a lot of research, a lot of reading and a whole lot of Googling. I needed to educate myself in the business and try to get as much information I can get before actually starting on the business venture.
I was really excited that I was chosen to read this book. It almost felt like it was calling me. Everything was starting to line up for us and this book came right in the nick of time.
How To Be A Real Estate Investor by Phil Pustejovsky is truly one of the best books I've read so far. It captured my attention from the beginning to the end of the book.  The thing I liked about this book is that the author gives detailed instructions, explaining both the basics and advanced techniques on how to be become a Real Estate Investor. He went straight to the point without beating around the bush. Phil Pustejovsky explains the necessary steps on how to get started from the beginning to the end of a potential investment.
I found that in each chapter, Phil gives detailed explanation of all the information he was giving his readers. He also gives his readers the explanation of the meanings of some of the popular industry terminology. This is great information for someone who is just starting out like my husband and I. I love that he offers real life examples to his readers. It gives us (the readers) an idea of what the Real Estate Investing world is about and how to achieve our end goals. One thing I found to stick out was his struggle in the beginning. It can really hit home for some people. Being homeless, living out of his truck and eating nothing but cans of beans to living his dream truly shows that if you put your mind to it nothing can stop you from achieving your  goals. Hard work and dedication will get you far and that is what I got out of his story.
This book is not a difficult book to read. If you are thinking about getting into the Real Estate Investing then I suggest you to read this book. It'll make for a great book to add to your library collection and have on hand if you ever need to refer back to something.
Overall, I found that this book is definitely going to point my husband and I in the right direction to starting our business and I believe it will do the same for those who are looking to get started in the Real Estate Investing business too. I love that you can start your Real Estate Investing career no matter what background, ethnicity, education or financial status is. It's a great book for both the beginners and advanced Real Estate Investors!
Would you be interested in Real Estate Investing? Why or why not? I'd love to hear about it in the comments below!
Disclaimer: I received a copy of this book free of charge to facilitate the review.  This post was created in partnership with Mom Buzz Media and all views and opinions expressed above are my own. Please note that this post contains an affiliate link.