We all have well-stocked kitchen with essential, every day items like can openers, toasters, paper towel holders and a drawer full of spatulas. The necessities. If you're like us, you've accumulated more than one of these essential items over the years and your kitchen is overflowing with junk you don't really need but can't seem to get rid of.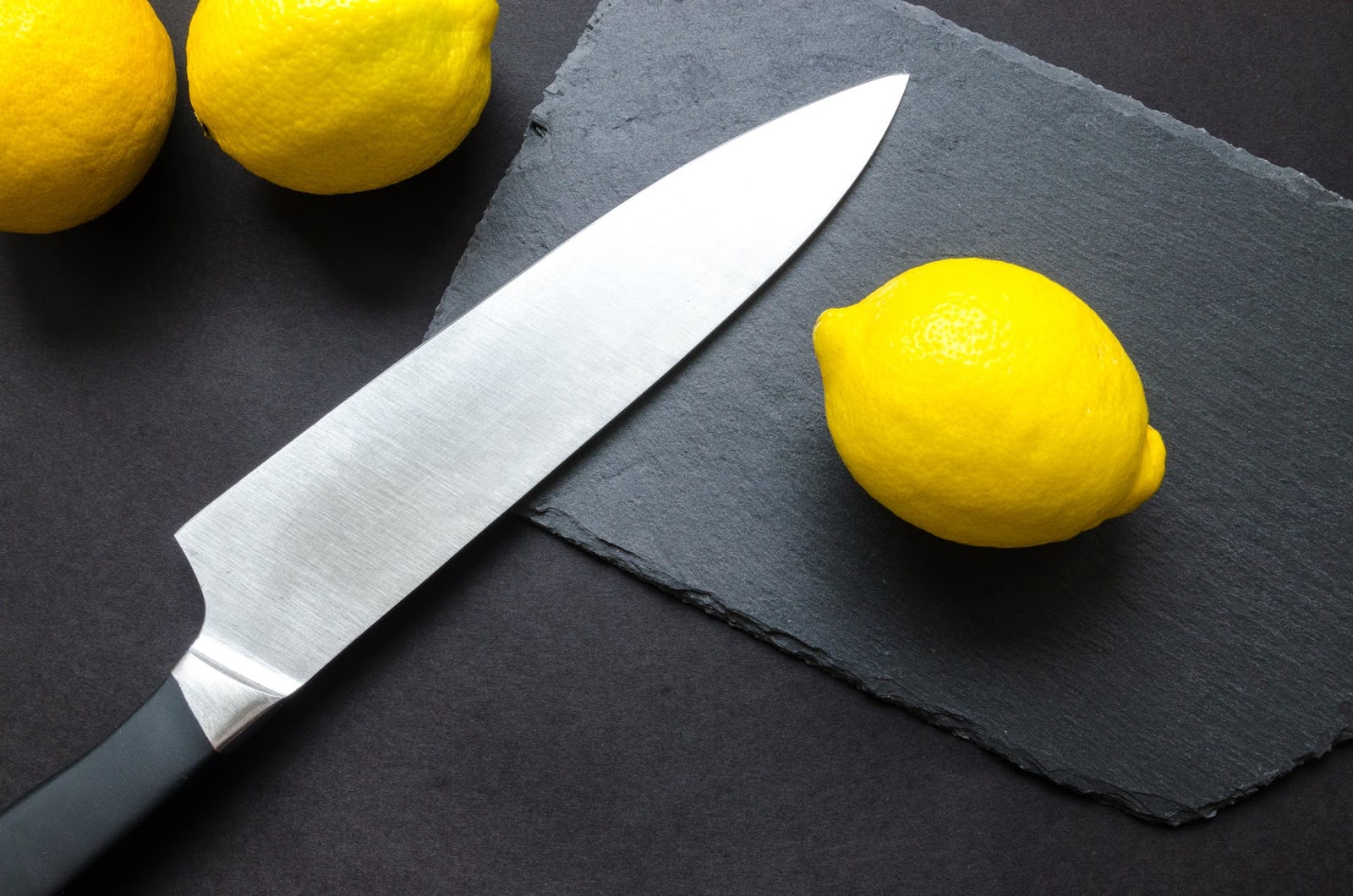 In addition to those necessity items, though, you should have a few splurge items for your kitchen – things that are lovely to look at, that inspire you to cook, that take that one signature dish of yours from great to fabulous. A few items that you treasure and care for and maybe even want to pass down to your kid someday. Think your Grandma's beloved cast iron skillet or your Mom's favorite casserole dish with the unique handles. Items that aren't just functional, but are beautiful or interesting.
You can treat yourself to a few of these kitchen items without breaking the bank, too. With just a few simple pieces you can jazz up your kitchen and invest in an item that will give you years of happiness. Here's a few ideas.
Gorgeous Knives
Every family has a knife block, or at least, you should. But how many people splurge on truly gorgeous knives? It makes sense – knives are built to last a long time, we use them almost every time we cook, and since they sit right on the counter, they're looked at often. Why not invest in a set that's beautiful, interesting and best of all, super efficient? It's easier than you think to find Quality Knives that are hand-crafted, beautiful and perfect for any meal prep. Spending a little extra on a really good set of knives is smart because they'll pay for themselves very quickly, and they will last you an extremely long time.
Great Plates
That old tradition of registering for a beautiful set of china when getting married is dwindling a bit. While plenty of people still invest in fine china, not everybody is on board with the trend. There are a lot of reasons for this, from affordability being an issue to non-traditional weddings being more in at the moment…but whatever reason, if you've found yourself without a nice set of china but you want nice plates, bowls and saucers to serve to your guests, why not invest in a gorgeous set? It doesn't have to be fine china, but you can find really nice sets at a variety of stores and online. They are less pricey but still every bit as beautiful (not to mention more durable and way more affordable) than the expensive stuff. Nobody will ever know, or if they do, they certainly won't care!
Gorgeous Wine Glasses
These are another kitchen staple that don't have to be crazy expensive to be gorgeous. You can find beautiful, classy, sometimes hand-painted wine glasses and tumblers all over the place that are every bit as elegant as the expensive stuff. You can even get crafty and design a few pieces yourself (or if you're not crafty, just design one online)! The next time you pour a glass of pinot, let it be in a fancy glass you picked out just for the occasion!
Turn your kitchen into a place you love to be in by adding just a few elegant, quirky and fun pieces to your meal space.
What are you must have splurge items for your kitchen? Let me know in the comments below!