About Trendhim:
Men's accessories are not about dressing up for special occasions, nor are they reserved for a specific group of men. It's not about gimmicks or necessarily looking good. It's about telling your story and expressing what makes you your own. One way to do that is through the smaller things you wear – accessories.
Trendhim designs quality men's accessories that are fashionable and affordable. We currently have 13 brands in our portfolio launching several collections a year and an ever-growing arsenal of articles to help you get the most from your order.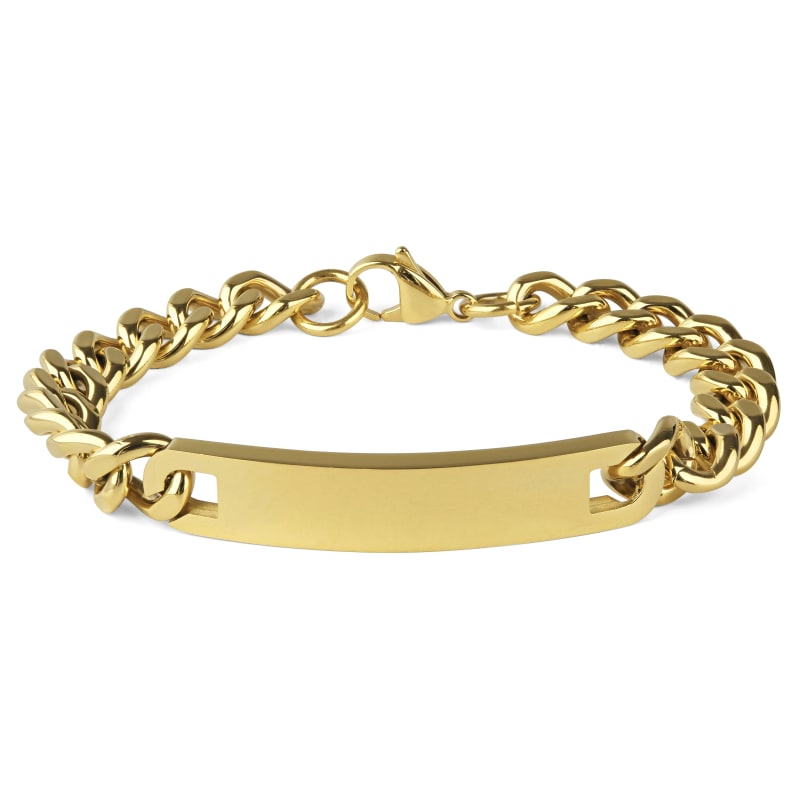 About 10mm Gold-Toned Stainless Steel ID Bracelet:
This stunning piece of classic jewelry is a must-have for every man. Features a chain link design, along with an engravable plate to customize and make it one-of-a-kind. Secures with a strong lobster claw clasp. Constructed with gold-toned steel. Makes a wonderful gift.
MATERIAL – Stainless steel
DIMENSIONS – Width: 10 mm
Where To Buy:
You can purchase the 10mm Gold-Toned Stainless Steel ID Bracelet on Trendhim.com for $39.00
Important Links:
For more information visit Trendhim's website. Also be sure to follow them on their social media sites: Facebook, YouTube, Instagram.
My Review:
I was given the opportunity to review this bracelet from Trendhim. I have never heard of Trendhim before so I was a bit skeptical on how their products quality would be. However after viewing their website, I was actually surprised. They have an impressive website and a good range of products that are stylish. And because Valentine's Day was coming up, I thought it was great timing, seeing as I was looking to give my husband something nice.
As I was looking through the website I found the 10mm Gold-Toned Stainless Steel ID Bracelet and thought this was the perfect give to to my husband. I ordered the bracelet on January 29, 2020 and received it on February 8, 2020. So a week and a half wait wasn't so bad considering the company is based in the U.K. At least I got it right in time for Valentine's Day!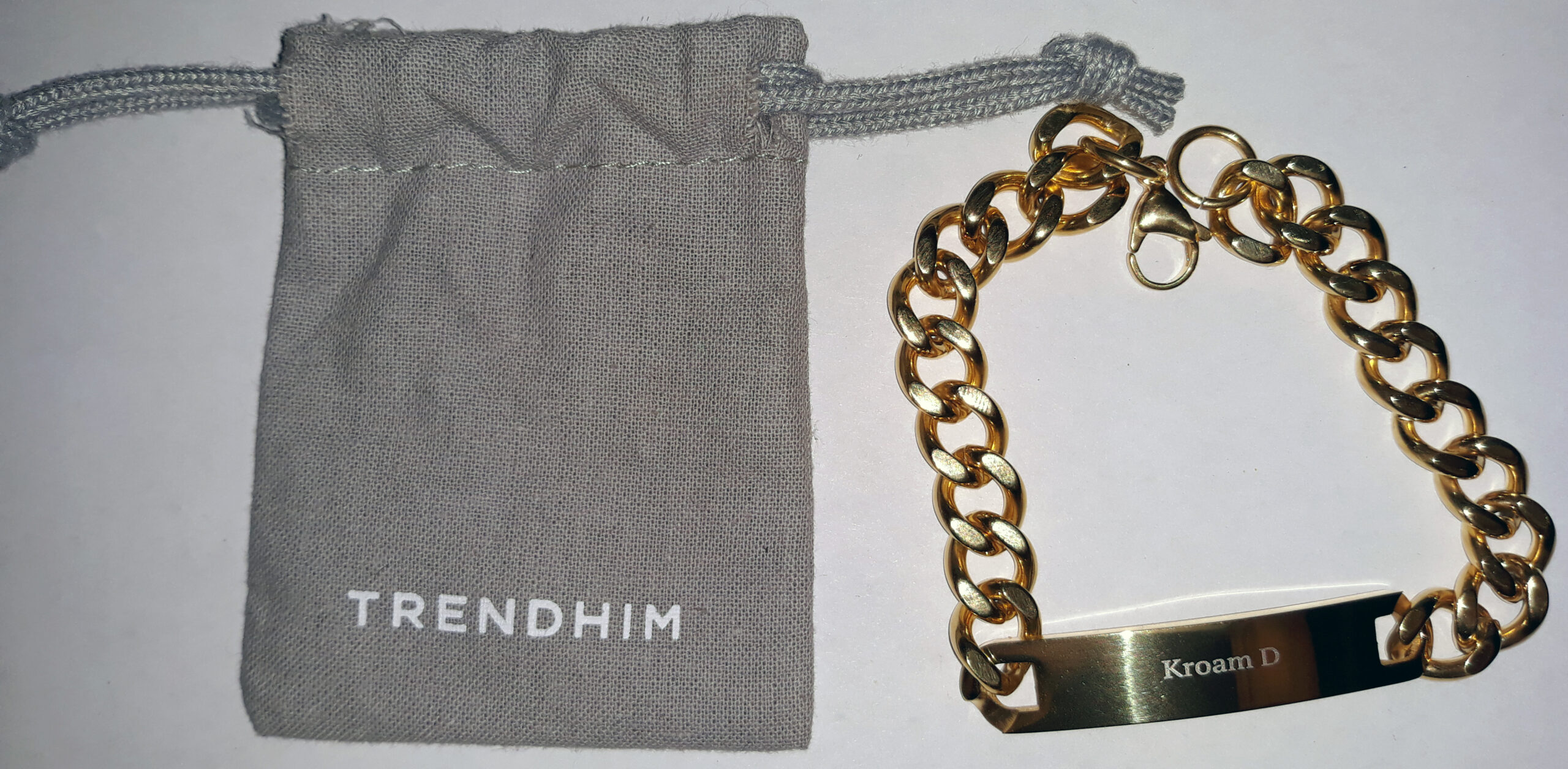 The bracelet came in a nice grey pouch with the Trendhim brand on it. Which is nice to keep the bracelet safe while not being used. The bracelet is very beautiful and is of a very excellent quality. When I ordered the bracelet it had an option to be engraved, so I had my husband's nickname engraved on it. The engraving came out actually pretty good. The letters are small but came out very nice.
My husband was thrilled to receive this bracelet. He loved it and asked where I had got it from. I told him about the website and he took a look at the site and was also impressed with it. He said that he would most definitely order from there in the future when he is looking to add more to his jewelry collection.
Overall, I as well as my husband will be using Trendhim again and I highly recommend them to all my family and friends who are looking for stylish and excellent quality men's accessories that are fashionable and affordable!!
What kind of accessories does the men in your life like? Let me know in the comments below!