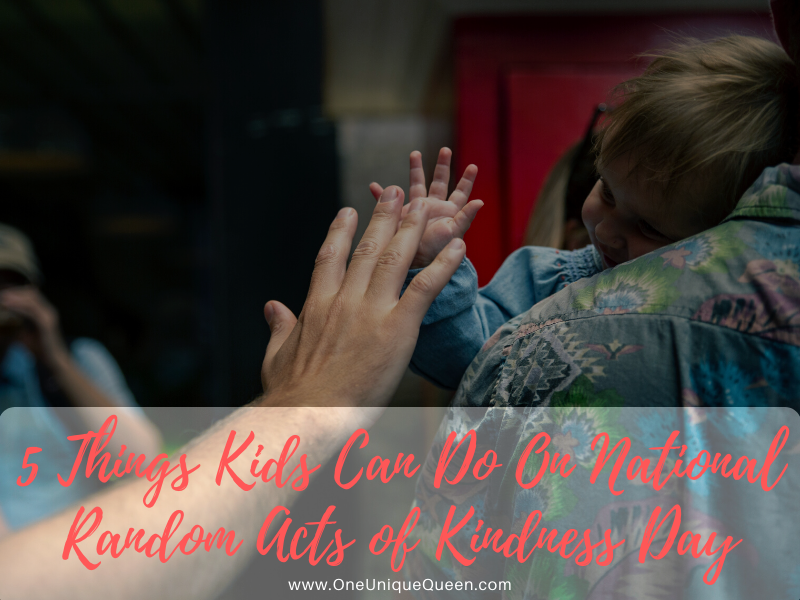 This year the National Random Acts of Kindness falls on February 18, 2020. What a perfect opportunity to show kids different ways they can have fun creating and sharing kindness to those around them. Gestures of kindness can be anything from a simple smile to a stranger, making thank you cards for someone or holding the door for a stranger and telling them to have a nice day/evening.
Lets take a look at 5 things kids can do on National Random Acts of Kindness:
1. Help out a friend or neighbor anonymously
Make someone smile with no strings attached —shovel the snow from your neighbor's sidewalk, or leave a basket of cookies just because, no thanks needed.
2. Give away a dozen flowers to random strangers
Buy a dozen flowers, any kind, and randomly give them away to strangers.
3. Random notes
Have your kids write funny or uplifting notes on some post-it pads or note cards and leave them around town. Some of the ones we like are "Your beauty is shining bright", "Hope you are feeling fantastic!" or "Quick, smile because you are an awesome person!"
4. Donate items to people in need
Have your kids go through their toys, clothes, books, etc… and donate them to people in need.
5. Baking goodies
Take a day and bake some goodies with your kiddos. Bring your baked goods to the local nursing home, police station, fire station, veterinarian clinic, doctors office, etc…
Kindness isn't hard – once you start you can't stop!! Teaching your children and practicing a random act of kindness will not only make someone's day but it'll make yours pretty special too. Plus, they are so much fun to do!!
What are some random act of kindness you've done with your kids? Let me know in the comments below!