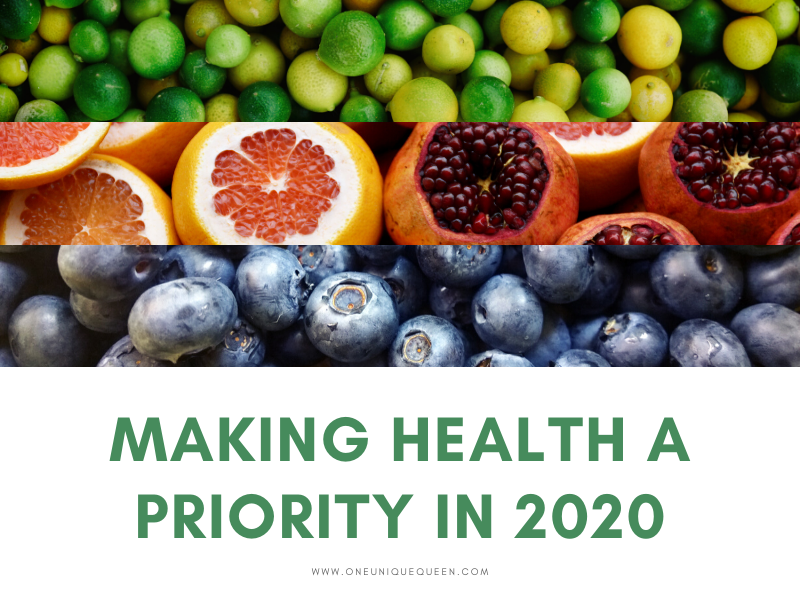 Each new year, you all make resolutions or goals for the coming year. Sometimes you are successful, and sometimes you are not. One common reason most people are unsuccessful in keeping their resolutions is that they try to take on too much at once or are unclear about what they want to achieve. Making goals that are realistic and can be accurately measured is essential if you are going to achieve anything. A big resolution that many people make is to be healthier. This is a very broad goal, and if that is all you decide to do, then no real change is going to happen. Here are some areas of health broken down so you can focus on a meaningful goal in your own life.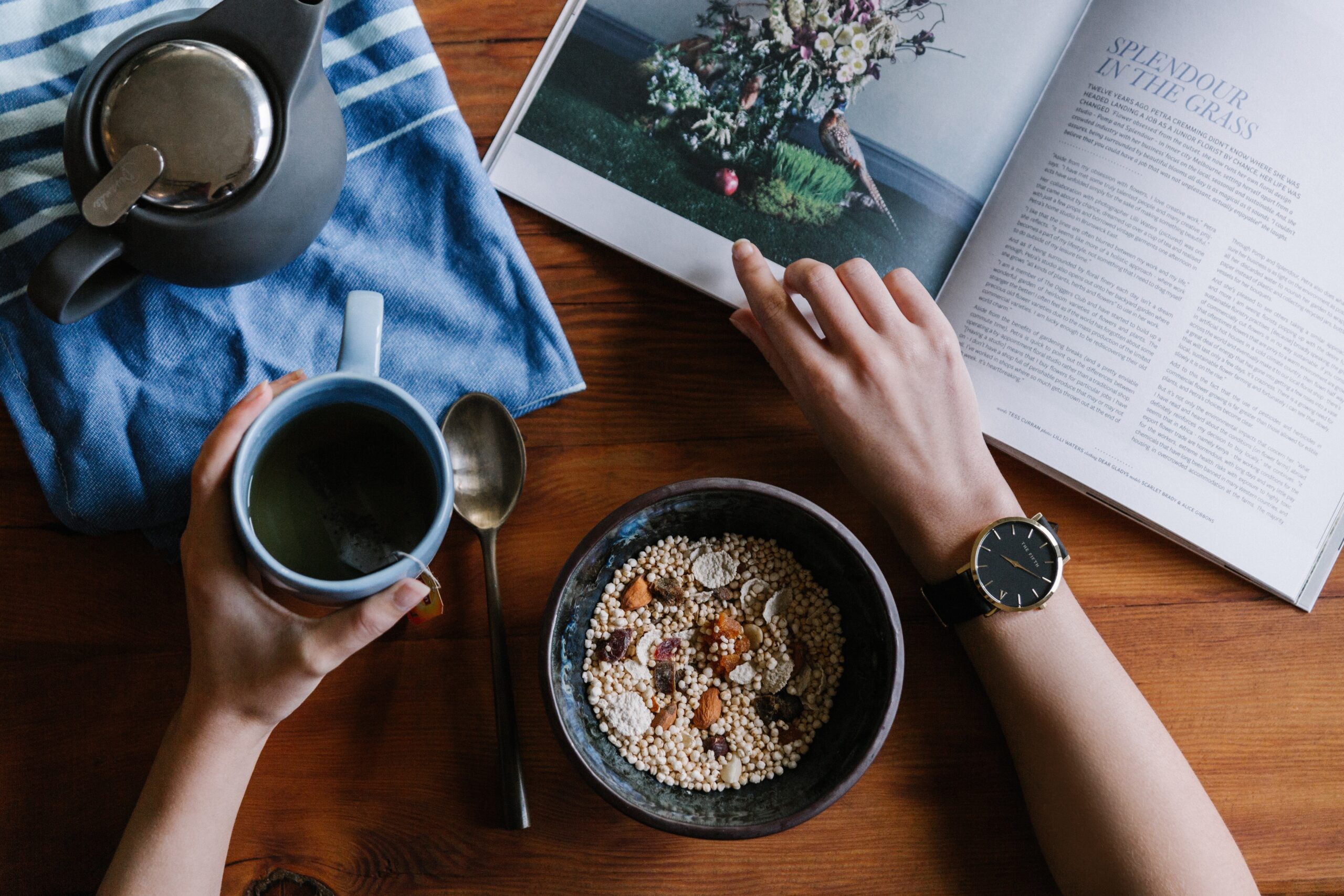 Healthy Eating
Eating healthier itself is a broad category, so that is not an excellent resolution to make on its own. You need to look at your current eating habits and then decide what small, sustainable changes you can make to move in a healthier direction.
Maybe moving in a healthier direction means limiting your intake of certain foods. Choosing to reduce or cut out sugars or processed carbohydrates is usually the first step most people take in getting healthier. You can even make a small adjustment by saying that you will cut out soda or another item of food that is high in sugar or calories. If you are choosing to eliminate something out of your diet that you have regularly been consuming, then you will want to replace it with something else. Your body and mind have been trained to expect that type of food at a particular time, and it will be hard to quit if you don't have something to replace it. For example, if you always have a can of soda in the afternoon, try replacing it with a cup of tea or something healthier.
You may want to be healthier by adding more of something into your diet instead of cutting things out. Adding more fruits or vegetables is always a good idea. This is easy because you can add a serving with one of your meals or replace a snack in between meals with some carrot sticks or an apple.
Maybe you want to take a different approach to eating healthier and change the types of food you eat instead of simply adding or reducing one kind of food. One way to do this is to eat food that has not been as processed as most food. This is called eating cleaner. The focus on this type of eating is to eat a lot of foods that occur naturally and have gone through less processing. This includes a lot of fruits and vegetables.
Some people also want to focus on caloric intake instead of focusing on the kinds of food they are eating. There are a lot of apps that can help you track the calories you are eating each day and remind you of what your goal is before you go over. One way to help limit your calories is to eat smaller portions of the food you are already eating. This way, you don't feel like you are giving anything up, but are still moving in a healthier direction.
Remember, changing your eating habits isn't just about your weight – it's also about your dental health, too. High sugar foods can be highly detrimental to your dental health over time, so switching to more natural foods can only be beneficial to your gnashers!
If you are concerned about your teeth, make sure you are seeing a highly regarded dentist such as Magnolia Family Dentistry, to combat any issues you might have.
These are a lot of ideas on how to eat healthier, but it is important to note that you should not try to change everything at once. Start where you are, and build on what you are already doing. It would be best if you also talked to a doctor before making any considerable changes to your diet. Going from one extreme of unhealthy eating to another will not move you closer to your goal of being healthier this year.
Exercise
Another vast area of healthy living is exercise. This is another area that you should talk to a doctor about before making a huge change. It would help if you also started small and increase your physical activity gradually. If you don't, you run the risk of getting injured or quickly losing your motivation to keep going. Setting a realistic goal is essential when focusing on exercising more regularly.
You can start exercising by simply walking or biking somewhere you would usually drive. You can go on a walk around the block. You can go to a weekly class for yoga or kickboxing. Some apps track your steps each day, and you can have a goal that you are trying to reach. Even if all you are doing is some simple stretches in the morning or before you go to bed, start there. Turn that simple action into a habit so you can build on it later. It doesn't matter where you are, as long as you keep moving!
Mental Health
One area of health that often gets overlooked is that of mental health. Building a healthier lifestyle is not possible without examining your mental health as well. Carrying around a lot of excess stress or past trauma will manifest itself in unhealthy ways. Some of these ways might be irregular sleep patterns, digestive issues, and inability to lose weight and fatigue. Making changes in other areas of your life won't help with these problems if you need to resolve things mentally as well.
Some simple ways you can take charge of your mental health is to find an outlet. Creative outlets are great, simple journaling, or just talking to someone you trust. If the problem persists, then seeking help from a professional may be necessary.
Physical Health
Apart from eating healthier and exercising, there are other ways we need to take care of our physical bodies. Going regularly to a doctor for check-ups means that problems can be discovered and treated before they turn into more significant issues. Keeping an eye on blood pressure and cholesterol are essential the older you get. Sometimes there are problems you may be embarrassed to talk to a doctor about in person. Luckily, there are online doctors now that can take the embarrassment out of getting chlamydia treatment or other more delicate health problems.
Water
One big area of improving your overall health is to drink enough water every day. Most people do not drink the recommended amount of water because it is more than you might think. An excellent way to figure out how much water you should be drinking is to take your weight, and then cut it in half. The number you are left with is the number of ounces of water you should be drinking every single day. This can be hard to keep track of, so it is important to get a water bottle that you have with you always and know how many ounces it takes to fill it up. You will be surprised to see how much water you should be drinking every day!
Sleep
All these healthy changes won't help you feel better if you are not getting enough sleep. This is a hard one to do because you are busy, and there is so much to get done every day. Having a bedtime routine to help train your body to go to sleep will help you keep a consistent schedule and not just lay in bed, thinking about your list of things to do all night. If you have a hard time getting to sleep when you lay down at night, then you might need a little extra help to get started. Our bodies learn routines and create habits, so don't give up; you need to learn a new habit. You might also want to try a white-noise machine, a guided meditation app, or melatonin to help regulate your sleep cycle and get better rested.
Household Cleanliness
You will undoubtedly spend some time cleaning your home regularly. You must keep on top of your household cleaning regime for health reasons – here's why:
Allergies
Irrespective of how regular it gets cleaned, any home can be a magnet for things that trigger allergies. One leading example is dust, but other things like mold can also cause health problems for some people.
It makes sense to use a vacuum cleaner suitable for battling microscopic invaders. Finding the best vacuum for allergies is as simple as doing a quick Google search on the topic.
Pets
If you've got a pet dog or cat, you'll likely let your canine or feline friend outdoors each day for exercise and toilet time. The trouble is, your pet could unknowingly bring home some uninvited guests like fleas.
Regular cleaning of your pet's rest and sleeping areas, including their bedding, will ensure you can easily contain any problems like fleas before things get out of hand.
How are you going to make health a priority in 2020? Let me know in the comments below!