A few years ago I was talking with my mother about our family history. I knew that when I was a child, my family was featured in the local newspaper so when I was talking with my mother I asked her if she remembered the article. She said yes and that the reason why our family was featured in the article was because we were the first generation of bi-racial children that was half Hmong and half Caucasian.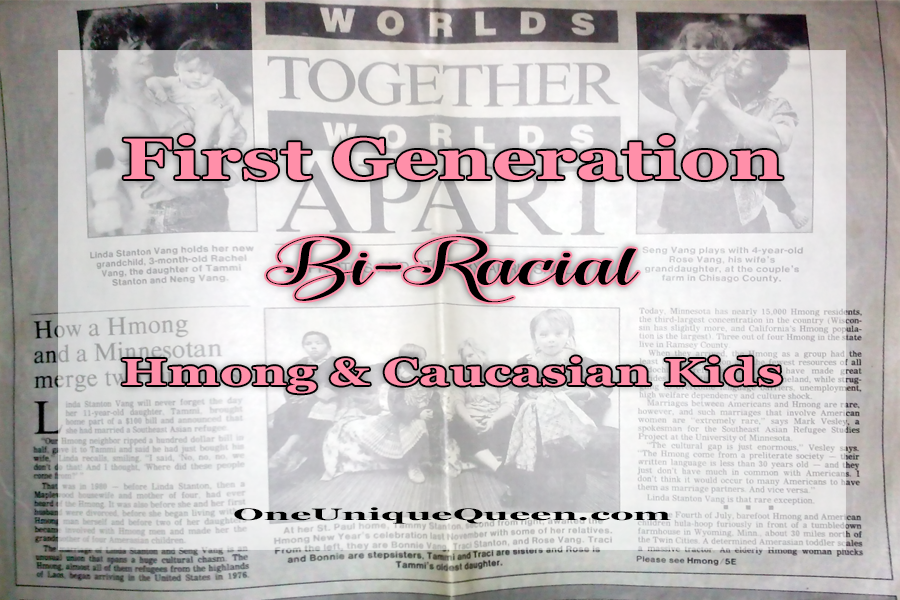 For those who don't know, the Hmong people are of Southeast Asian decent. They were the "minority" group that helped the USA during the Vietnam War, to some it was called the Secret War. During the 1970's after the war, the first wave of the Hmong people started to come to the USA. My father and his family didn't come until the late 1970's early 1980's.
After a few years that my father came here, he met my mother and they had my sisters and I.
This news article was on the front page of the Pioneer Press in St. Paul, MN and it had a 2 page spread all about my family. In that time, early 1980's it was unheard of, of Hmong and Caucasian intermarrying and having children.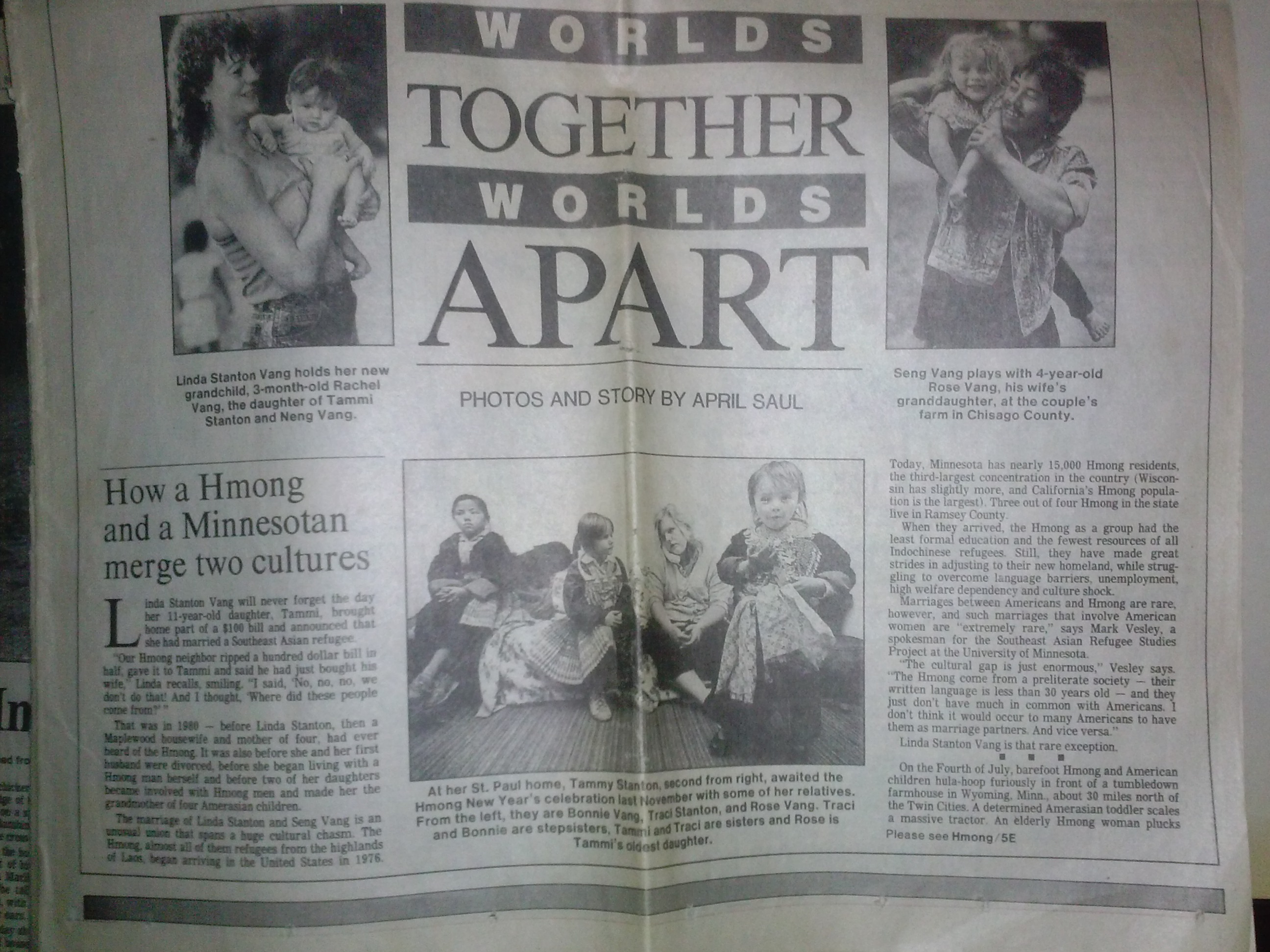 This is the front page of the newspaper. You can spot me in the top right photo and I'm on the far right in the middle photo.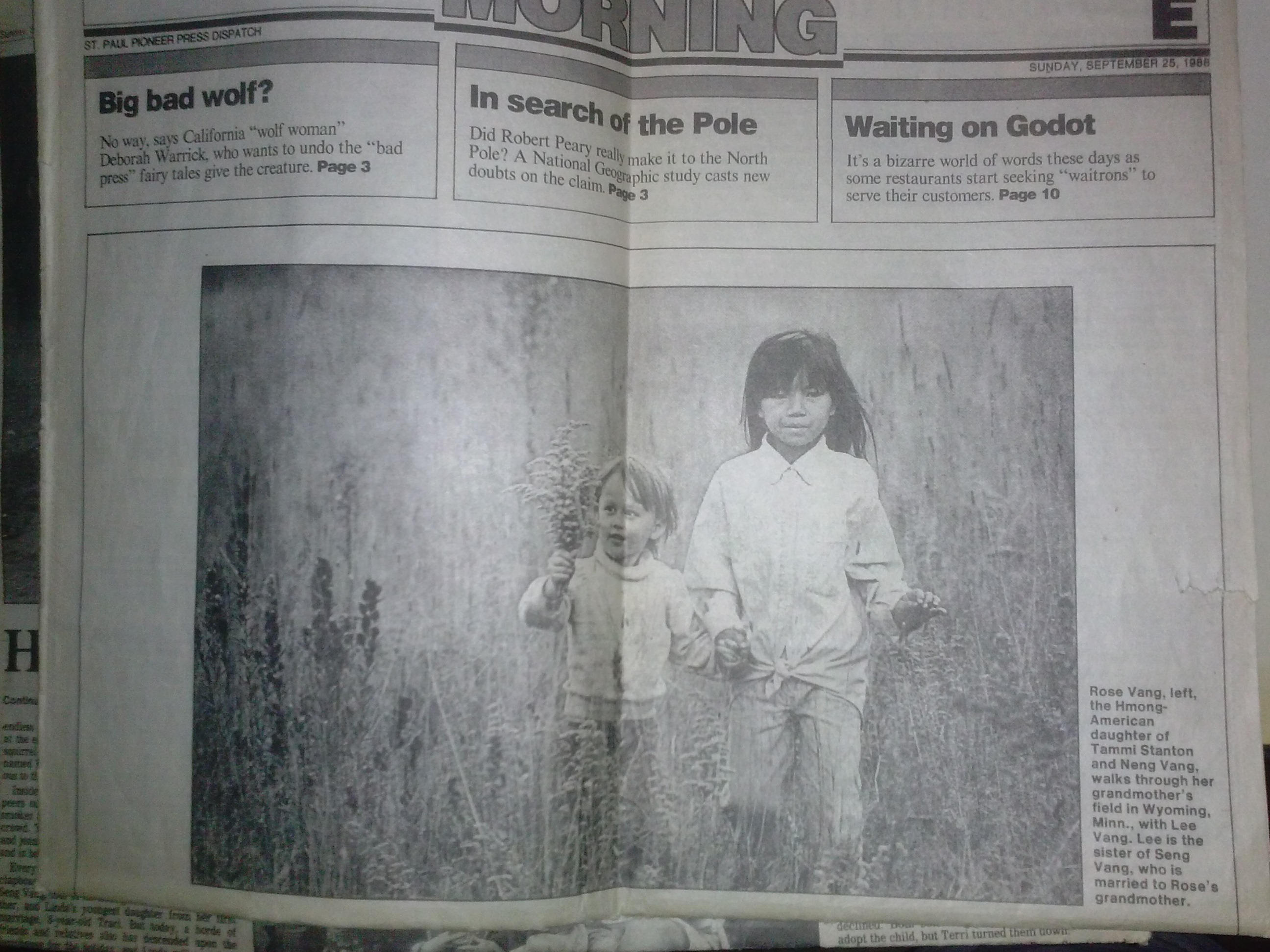 Here I am again with my aunt.
I'm on the roof of the car with our sheep. And I'm the second one from the left in the bottom photo.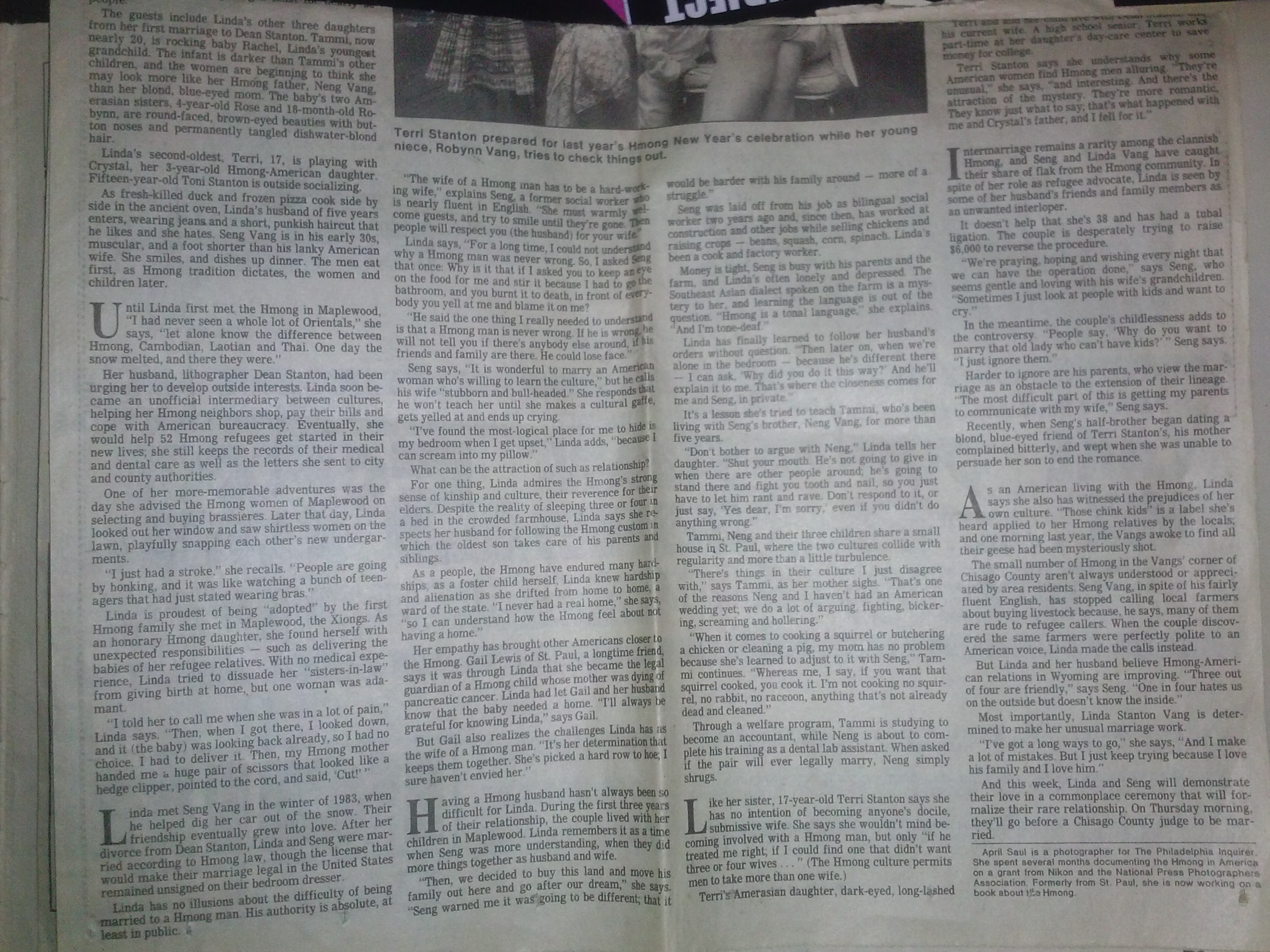 I find it amazing to be featured in our local newspaper. Who would have thought that? At the time of this article being written I was unaware of it. I don't even remember taking those pictures. But then again I was only like 4 or 5 years old. I'm just grateful that one of my great aunts saved this newspaper and decided to send it to me. I'm going to find a way to preserve it.
Was your family featured in your local newspaper? I'd love to know about it in the comments below!