The Ice Castles return to Minnesota this year at Stillwater's Lowell Park and thanks to USFamilyGuide.com my family and I are getting a chance to see them. Stay tuned because after we visit I'll be posting a review! I can't wait!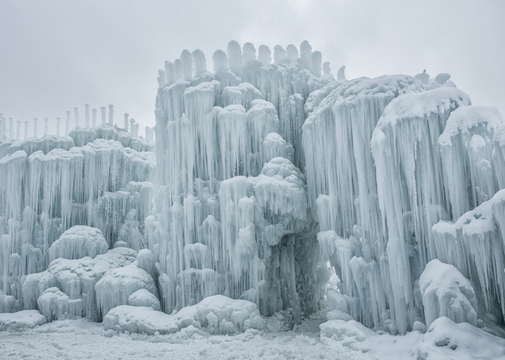 In the mean time, here's the info for your family to go too:
WHAT: Acre-sized, all-ice castle in Eden Prairie, MN. One of four Ice Castles in America.  (the others are in Utah, Wisconsin and New Hampshire).
WHERE: Lowell Park – 201 Water Street N Stillwater, MN 55082
WHEN: January 6th through March 4th. Tickets On Sale Now!
HOURS OF OPERATIONS:
Monday, Wednesday and Thursday: 3-9pm
Tuesday: Closed
Friday: 3-10pm
Saturday: Noon-10pm
Sunday: Noon-9pm
WHAT YOU'LL SEE: Amazing ice features including archways, tunnels, slot canyons, ice slide, caverns, glacial waterfalls and a frozen throne. Kids and families squeezing, squishing, sliding, stomping and crawling through parts of the stunning, Narnia-like display. Natural frozen ice tones during the day; colorful LED-lit ice set to music at night.
COST:
Monday-Thursday
Online Tickets: General Admission (12+): $9.95 Child (4-11): $6.95
Standby, At-the-Door Tickets: General Admission (12+): $15 Child (4-11): $10
Friday-Sunday
Online Tickets: General Admission (12+): $12.95 Child (4-11): $8.95
Standby, At-the-Door Tickets: General Admission (12+): $18 Child (4-11): $12
Tips for a Great Experience
Wear Boots! The walking surface inside of the Ice Castles is made of crushed ice. Walking in boots is definitely best.
Buy Tickets Before You Arrive! When you buy a ticket, you buy an arrival time. We ask that you arrive within your 30 minute time window. Once you are inside the castle you can stay as long as you'd like!
Save some trees! When you buy your tickets online we'll send you an email with a unique QR code, so there's no need to print your tickets. We can scan the code right from your phone!
Photos are encouraged (and we want to see them! #icecastles) but we ask that you please leave photography equipment such as tripods and lights at home. For information about commercial or specialized photo sessions please email us at info@icecastles.com.
We HIGHLY recommend bringing a small sled to pull children instead of a stroller. It is extremely difficult to push the stroller through the castle (think of it like trying to push a stroller through a sandy beach).
Dress warm: Dress like you are going to experience the elements. We recommend layering clothing as well as hats, mittens, jacket and snow pants.
Entertainment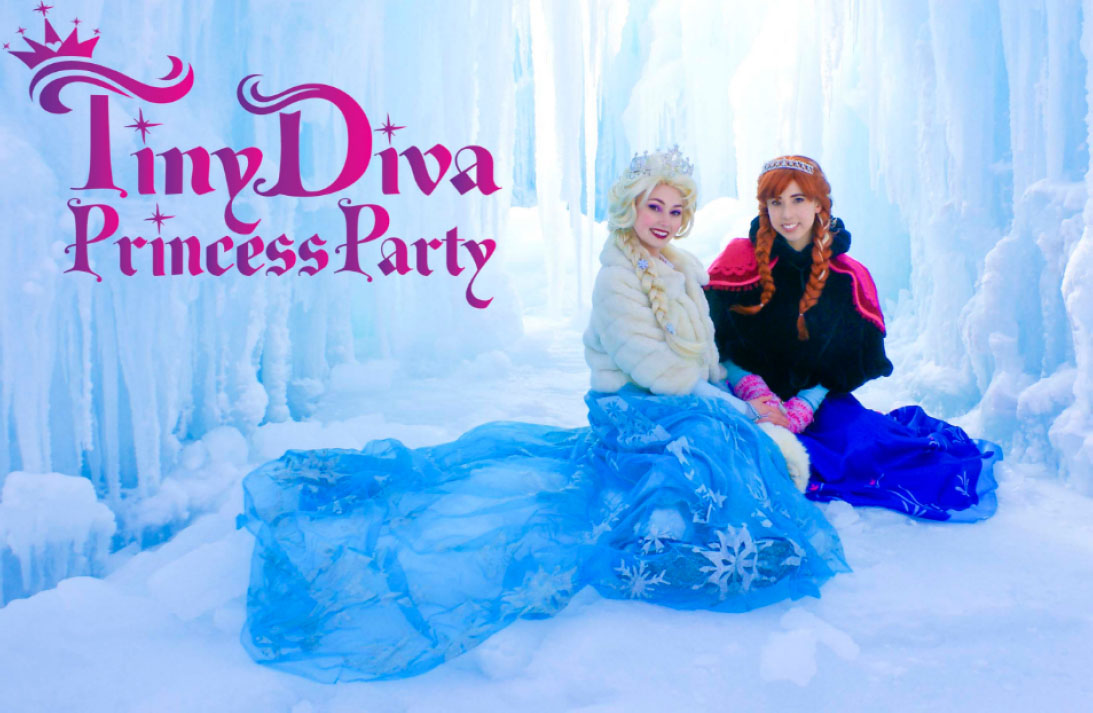 Enchanted Frozen Sisters
Meet the enchanted ice princesses and take a photo with them as you enter their frozen home. Princesses will be greeting guests outside the Ice Castles during the following times:
Saturdays: 12-5pm
Sundays: 12-5pm
Princess will take breaks throughout the scheduled time, so please be patient and understanding with this need.
*Appearances are weather dependent. On very cold days appearance times may be shortened or canceled.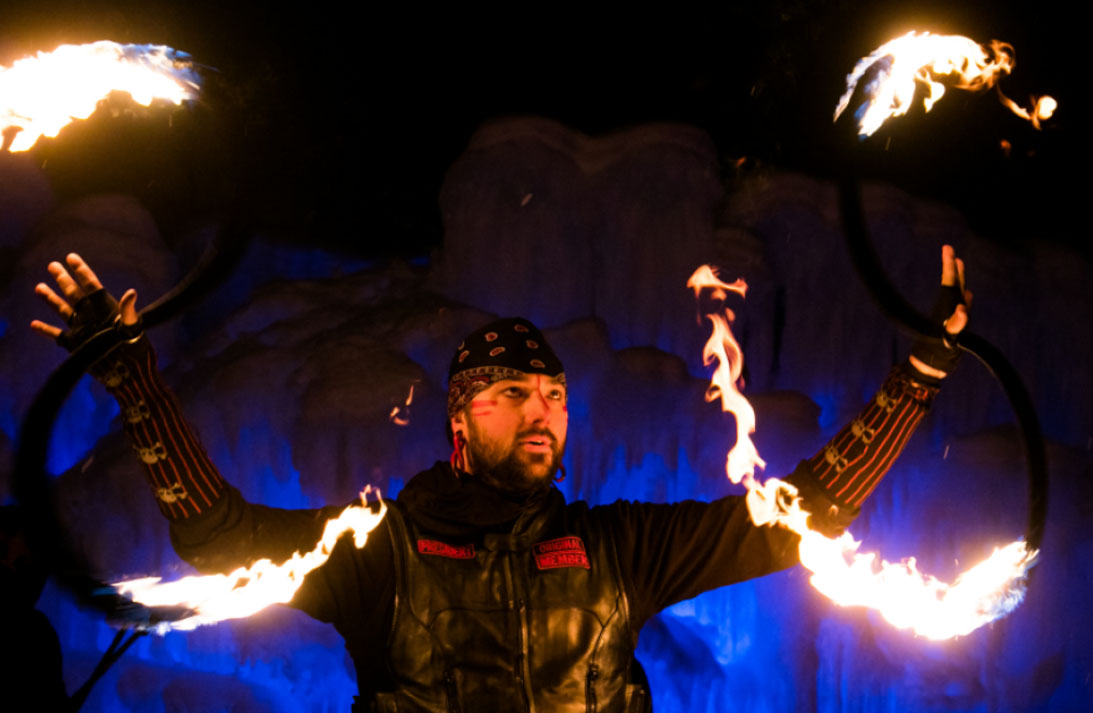 Fire Performances
Enjoy a high-energy fire show before entering the Ice Castle! They will amaze you with a versatile and unique show using many different manipulation props including fire breathing, spinning, hula, and more.
Fridays and Saturdays: 6-9 pm
Ice Castles Discount
Our readers get to save off admission! Fun and Unique experience with your family at Amazing Ice Castles! Use Code "USFamily17" and Save 15% off admission on IceCastles.com.
For more information visit: http://www.icecastles.com