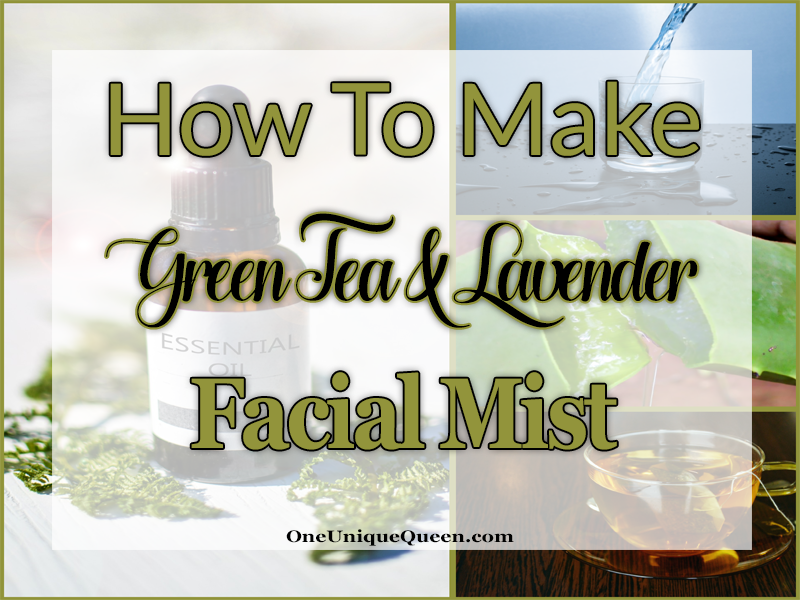 How To Make Green Tea & Lavender Facial Mist
Ingredients:
6 ounces distilled water
1 teaspoon loose green tea leaves or 1 green tea bag
3 drops lavender oil
3 drops aloe Vera gel
Directions:
Make a 6 ounce cup of strong green tea and let it cool.
Add the 3 drops of lavender essential oil and the 3 drops of Aloe Vera gel and stir well with a sterile instrument.
Pour into a spray bottle that has been sterilized.
Shake well every time you use it.
Keep it in the refrigerator.
If you feel you need something to help with keeping it fresh, add a drop of vitamin e oil to your mixture.
Have you tried Green Tea & Lavender Facial Mist before? What did you think of it?