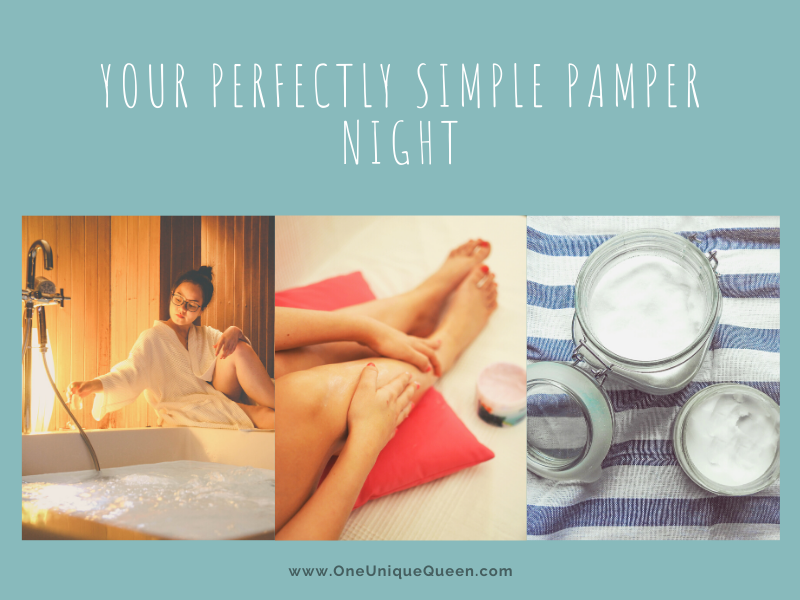 We've all had days that we would rather forget. So once in a while, what every week if you're very good at making your time there is nothing more luxurious and the pampering evening or day. Many people say that you should make a pamper evening of Friday or a Saturday, but really it should be something that you do any time that you need. The idea is to nourish yourself body, mind, and soul.
Taking care of yourself is one of the best things that you can do for yourself. When you feel recharged and relaxed, you are mentally and emotionally prepared for anything. It is also worth noting that when you feel taking care of your productivity levels rise too.
The aim of the ideal pamper evening is to feel positive, lower your stress levels, and feel more relaxed.
Scrub
Most people rush to get everything done when they're in the bath or shower. Because of course you have to get back to cooking, work, chores, and 1 million other things but take up your time. So make sure that during your perfect pamper time, you take it nice and slow.
You can make an exfoliating scrub at home, or you can purchase one. Look for plenty of skin-loving ingredients like coconut oil, organ or you'll, and rice milk. Make sure that you are making big circular motions all over your body to help remove dry skin. Try to stay clear anything with microbeads in an opt for sure this is the carbs they are better for the environment and for your skin too.
Now you have got rid of any dead skin, it's the perfect time to use Veet hair removal cream. And you will be left with brighter, and smooth the skin in no time.
Hair
If you are one of the many who have split ends or dry hair, then a great tip for adding a huge amount of moisture really quickly is olive oil and a warm towel. Want some olive oil between your hands and smooth it through the ends of your hair. Skip the roots so that you will not get a greasy scalp.
Then simply wrap the ends of your hair in a warm towel to help the poor was open up so it can really soak in all that nourishment. After only 15 minutes, wash your hair as usual.
Moisturize
We all know that we need to drink plenty of water, but if you are skipping out on your daily dose of H2O you're going to need some hard-working moisturizes. Try to find a rich cream for your ankles, elbows and knees.
They tend to be a little dryer, and the skin can be slightly thicker. Try to find a moisturizer with 90% or more of natural ingredients. Trying to make sure that you moisturize at least three times a week if not every day.
Pampering yourself can be quick, when it comes to self-care, it can be small things like trimming your nails, or getting rid of your split ends. Self-care is great for your mental health, your hair, your skin, and how you feel about yourself. So make time to do the small things that make you feel great.
What do you do to pamper yourself? Let me know in the comments below!