If you're looking for a relaxing recipe that will leave your skin silky smooth and your mind rested, then this is the recipe you would want to prepare.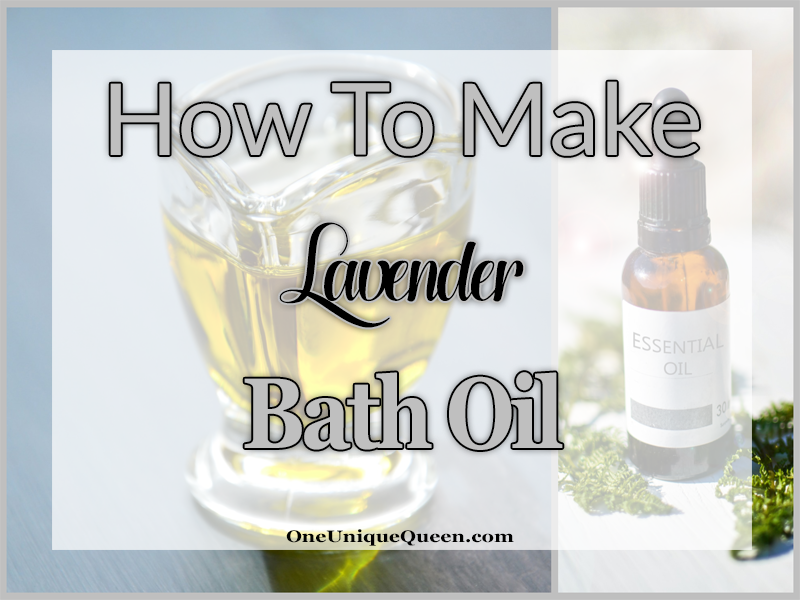 To prepare this Homemade Lavender Bath Oil Recipe, you will need:
1/2 cup of Castor oil
1 teaspoon of lavender essential oil.
Directions:
Blend the two oils in a jar and add to the bath. That's it. You can keep the oil in a jar with a tight lid and make sure you keep it in a dry, dark place.
Now if you wanted to you can add vanilla essential oil into the recipe or you can leave it as is. Vanilla and lavender complement each other wonderfully. So instead of using 1 teaspoon of lavender you'll use 1/2 teaspoon of lavender and 1/2 teaspoon of vanilla.
Have you tired Lavender Bath Oil before? I'd love to know how it worked out for you!