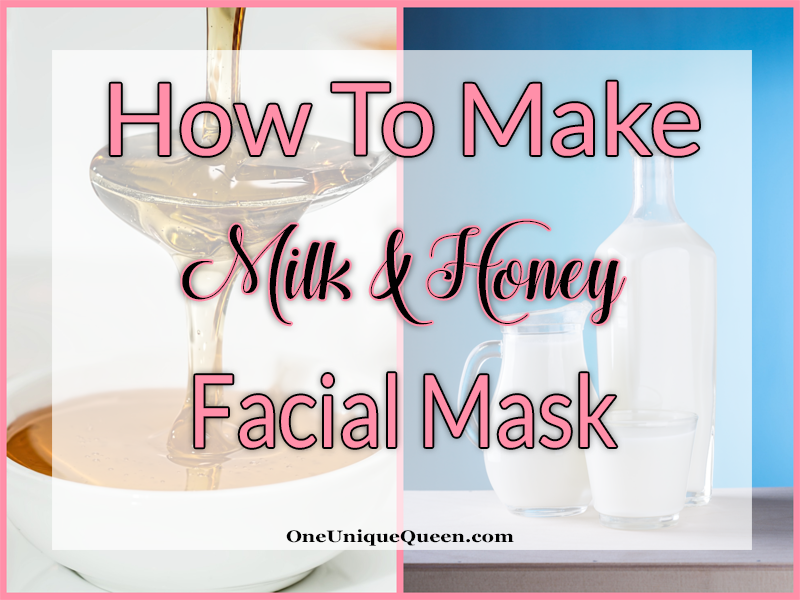 Have you ever wondered how to have that vibrant, soft, young looking skin? Well did you know that you can get that just by using a few ingredients from your pantry? Milk and honey. It is said that queen of Egypt, Cleopatra has used milk and honey for her beauty regimen. Milk has ingredients such as protein, vitamin C, calcium, and saturated fat, that are all skin-friendly. Honey, is known for an antibacterial agent as well as for healing. And with the combination of milk and honey you can get an all natural beauty look.
How To Make Milk & Honey Facial Mask, you'll need:
2 Tablespoons Honey
2 Teaspoons Milk
Mix together milk and honey. Smooth gently over face and neck area. Leave on for 10 mins. Rinse off with warm water, then again with cold water. (Warm water opens the pores and cold water closes the pores.)
With repeated use of this home remedy facial mask, you can achieve soft, glowing and flawless skin!!
I use this remedy all the time and I love it!
Have you used a Milk & Honey Facial Mask before? I'd love to know your thoughts on it!