This Homemade Honey & Milk Bath Recipe is one of those highly customizable recipes where you can change the quantity of ingredients, add other ingredients, or change the ingredients themselves.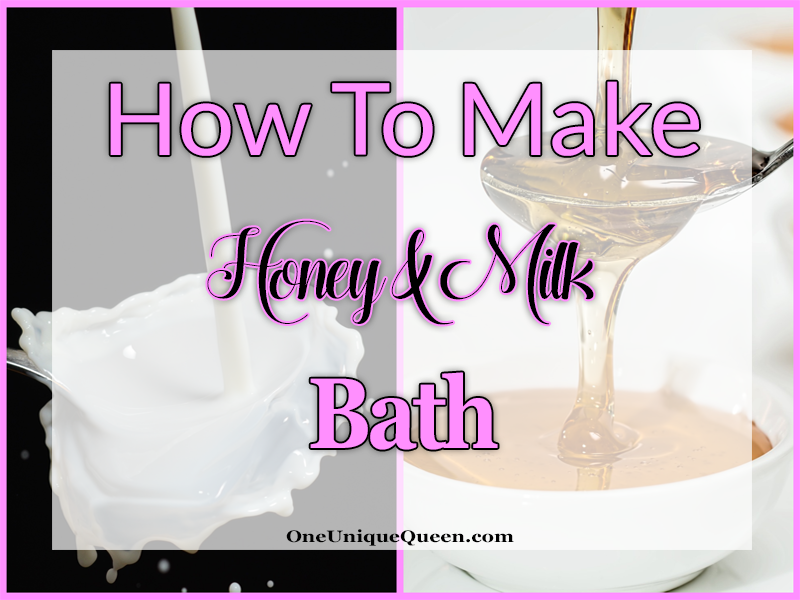 Milk is full of lactic acid that is a kind of Alpha-Hydroxy Acid (AHA) which helps dissolve the bond that holds the dead skin cells together. Butter milk, in addition to AHA, contains even more fat than regular milk which is guaranteed to leave your skin silky smooth. Honey is an antiseptic and cleanses the skin very well. It also nourishes the skin.
Ingredients:
3 cups Milk (*buttermilk preferred but regular whole milk will do)
3 tablespoon Honey
*If you use buttermilk use 2 cups instead of 3 cups.
Directions:
Mix together the milk and honey. (Mix it well)
Simply pour it into a running bath and relax
Have you tried Honey & Milk bath before? Let me know how it worked for you in the comments below!