In homemade hair conditioners, ingredients like avocado and olive oil act as humectants. They trap in the moisture and keep it locked so that the hair shaft can receive the moisture it needs.
The following homemade hair conditioner recipes are specifically used for dry hair and dry scalp. It has oils that don't leave a greasy residue, but still provide enough moisture for hair to shine and look healthy.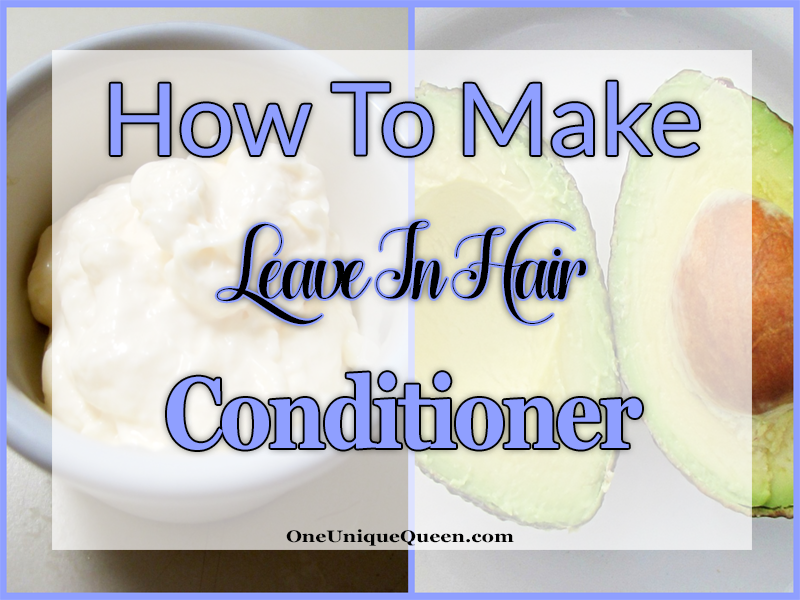 How To Make Leave-In Hair Conditioner that works wonders!
Here are 2 recipes that you can try!
Avocado Homemade Leave-in Hair Conditioner
This recipe helps moisturize the hair. The avocado is a moisturizing element and together with mayonnaise, adds perfect for dry, brittle hair.
Ingredients
1/4 avocado, peeled and mashed
1/4 mayonnaise
blender or food processor
Preparation
Combine avocado and mayonnaise in a blender or food processor until the mass is consistent and smooth
Apply on hair and cover with a shower cap
Leave it on for 15 to 20 minutes
Rinse off with a gentle shampoo
Homemade Deep Hair Conditioner
This hair conditioner helps moisturize (olive oil) and soften your hair (egg). You can keep it refrigerated in a plastic container with a lid. Shake it well before using it. This homemade hair conditioner can be used to treat dry, damaged, frizzy hair.
Ingredients
3-4 drops of essential oils of your choice
1 teaspoon of olive oil
1 egg
Preparation
Beat the egg
Mix in the rest of the ingredients
Apply on the hair and leave on for 15 to 20 minutes
Rinse off using a gentle shampoo
What's your favorite Leave-In Hair Conditioner?