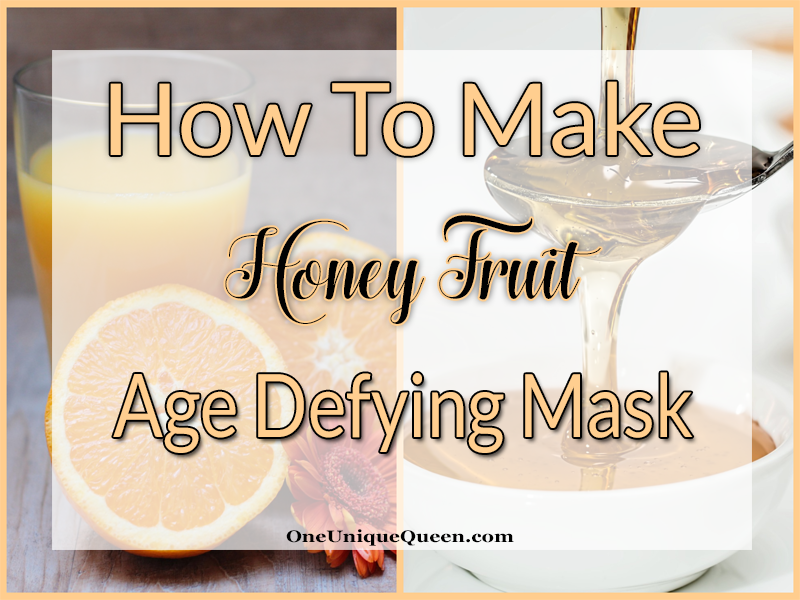 Orange juice contains Vitamin C, one of the best anti-aging vitamins out there. Vitamin C enhances the production of collagen in the skin's deeper layers. Collagen provides for elastic and smooth skin.
Honey is a great antiseptic and cleanser of the skin.
This mixture is specially good for mature skin and will put softness into younger skins which have been over dried by wind or sun.
Ingredients for the Homemade Honey Fruit Age Defying Mask:
1 tsp of honey
A few drops of orange juice.
Preparation:
Mix the two together well.
Spread mixture over entire face even around the eyes and mouth.
Leave it on for 20 minutes if possible, then remove with lots of warm water and a pad of cotton wool.
*If used regularly it can stave off those fine lines that appear as we get older.
Have you tried Honey Fruit Age Defying Mask before? I'd love to know how it worked out for you in the comments below!